Metasphere Launches New Website
The end-to-end provider of remote telemetry solutions has unveiled an updated website, which aims to make the customer experience as simple as possible – ahead of the launch of its innovative Point Orange IoT RTU.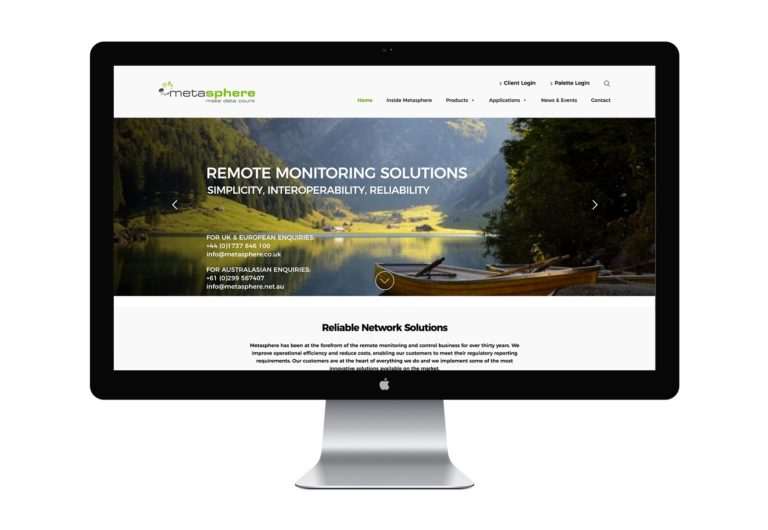 New Metasphere-Website (Image source: Metasphere Ltd)
As water, environment and gas infrastructure faces new challenges, Metasphere steps up to the mark with revolutionary new telemetry products and systems designed to tackle these issues.
The new website, at metasphere.co.uk / metasphere.net.au, ensures extensive functionality, with unparalleled ease of use and access to information. Just like everything that the firm launches, it works in line with Metasphere's three core values: simplicity, interoperability, reliability.
Tim O'Brien of Metasphere says:
"We are passionate about bringing together intelligent communication and robust equipment, and our newest products continue this trend. Through our brand new website and innovative IoT technologies, we are continuing to strive to reduce the cost of telemetry systems for customers needing to get data out of their network, to monitor time-critical remote assets and systems."
Metasphere's product designs reflect its ethos of environmentalism: the company endeavours to use the power of telemetry to drive sustainable use of the world's scarce natural resources.