MCE – Mostra Convegno Expocomfort Unveils New Exhibition Space Layout
MCE Mostra Convegno Expocomfort is gearing up for its 43rd edition, which will be the return to its traditional scheduling period, from 12 to 15 March 2024 at Fiera Milano.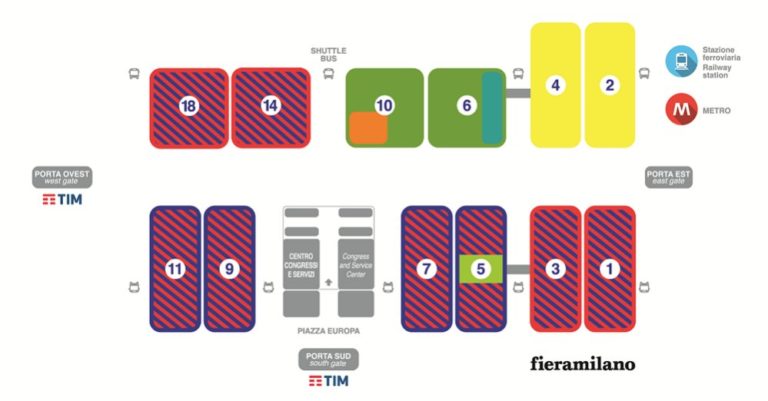 Image source: RELX
Most importantly, this edition will be the first to introduce the ground-breaking concept layout devoted to Indoor Climate, which will represent technological convergence, offering a unique and exclusive overview of the solutions that the new requirements imposed by the market evolution demand.
"The format of the 43rd edition of MCE stems from listening to our primary stakeholders, Exhibitors and Visitors, with whom we collaborate and dialogue by involving their representative associations in the Scientific and Promoting Committee. – said Massimiliano Pierini, Managing Director of RX Italy – The first significant innovation is the shift away from the usual hot/cold split to pursue the concept of Beyond Comfort, which sees the indoor climate and, thus, the integration of diverse technologies as its focus."
The new allocation of the spaces aims to assist professionals during their visit by highlighting the latest innovative solutions that offer optimal comfort in all living and working environments. The exhibition layout will provide a logical pathway that will allow visitors to optimise their time and guided tours for technological solutions while at the same time providing better visibility for exhibiting companies, facilitating the meeting of supply and demand. We will add connections enabling direct access between the various halls to simplify the pathway.
In this edition, the Indoor Climate spaces will be located in Halls 1/3, 5/7, 9/11, and 14/18. That's Smart will be integrated at the heart of the event (Hall 5), where all the in-depth events focusing on technology integration that can enhance the quality of life, respect the environment, and lead to new energy independence will take place. Attendees can expect to learn about various topics, such as energy efficiency, smart buildings, renewables, electric mobility, building automation, and energy communities.
Halls 2/4 will be entirely devoted to HVAC+R components, directly connected to Halls 6/10, which will host Plumbing Technology, Bathroom World, Water Treatment, Implements and Tools.
The layout proposed for the 2024 edition aligns with MCE's new direction, emphasising innovation, sustainability, and energy efficiency under the slogan "Beyond Comfort". These fundamental principles define the activities of MCE - Mostra Convegno Expocomfort.
"The industry is ready to return to the sector's leading event showcasing all the most innovative technologies in indoor climate and energy efficiency on the conventional scheduled date." - concluded Pierini. "We are currently working on creating a well-balanced event with critical points of interest in each hall, in line with the new requirements imposed by an evolving market. By implementing this, we can better handle an increase in exhibitors, manage our space more efficiently, and enhance the experience for visitors".