Mark Sullivan Named Director of Education and Training at Pump Systems Matter
The Hydraulic Institute, North America's largest pump association and global authority on pumps and pumping systems, has appointed Mark J. Sullivan as its new Director of Education and Training.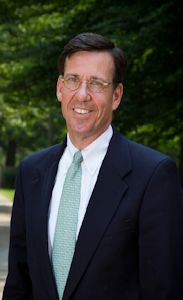 Mark Sullivan (Image: Hydraulic Institute / Pump Systems Matter)
Mark will support Pump Systems Matter (PSM), a 501(c)3 education/training organization affiliated with the Hydraulic Institute. He will lead all strategic development, marketing and PSM educational programs as well as personnel certification initiatives. The focus of much of the training offered by PSM is on ways to improve the profitability of end-users in their use of pumps and pumping systems focusing on pump systems optimization and energy savings.
"To support our ongoing growth with Pump Systems Matter, we are pleased to have Mark join our HI and PSM organizations, bringing his marketing educational/training background and industrial knowledge base," says Robert Asdal, Hydraulic Institute's Executive Director. "We are confident he will further expand our reach in leading new educational programs to advance the global pump industry and build a stronger value proposition to pump users."
Sullivan brings a wide range of international corporate experience in electronic technologies, healthcare and the pump industry as well as a diverse training and educational background. Most recently, he served as Chief Marketing Officer at Wittenberg University in Springfield, OH. In this role, he further expanded Wittenberg's enrollment and developed new educational opportunities. Over the last several years, Sullivan developed and executed new strategic initiatives to penetrate untapped markets in the United States and created revenue opportunities for this nationally known higher educational institution.
Before Wittenberg, Sullivan held marketing communication management positions within technology-driven business-to-business markets and worked within many leading global corporations, including Goulds Pumps. He has held senior management positions in both profit and non-profit organizations with direct responsibilities for creating high-impact educational programs and creating strategic marketing plans.
A resident of Morristown, New Jersey, Sullivan holds a M.A. degree in Communications from the S.I. Newhouse School of Communications at Syracuse University and a Bachelor of Arts degree in Communications from State University of New York at Oswego. Mark Sullivan has been the recipient of the NJ Communication Award and member of the International Public Relations Association. Additionally, he served as a committee member within the American Association for Higher Education. Over the last decade, he has conducted presentations to Fortune 500 companies on developing successful digital strategies and comprehensive integrated marketing programs.