Jet Edge Selected to Participate in State of Minnesota's Business Development Mission to Israel
03.12.2008
Jet Edge, Inc., a leading manufacturer of ultra-high pressure (UHP) waterjet and abrasivejet systems for precision cutting, coating removal and surface preparation, is pleased to announce that Jet Edge International Sales Manager David J. Anderson will join the Minnesota Trade Office's Business Development Mission to Israel, Dec.11-18, 2008.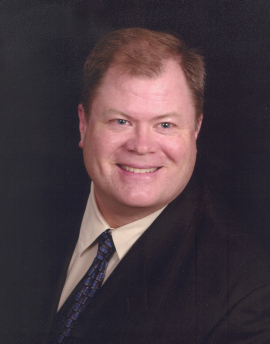 David J. Anderson
Anderson is one of 30 business delegates who will participate in the mission led by Minnesota Gov. Tim Pawlenty. The delegation's objectives are to acquire market information and business contacts, increase Minnesota exports to Israel, facilitate high-tech exchanges and collaboration, and develop strategic relationships with key organizations that support U.S.-Israeli trade and investment.
As one of the world's most prominent centers of innovation and technology, Israel offers a wealth of opportunities for high-tech exchanges and collaboration. Additionally, with one of the best economic growth rates in the Middle East and an affinity for American products, Israel presents significant market opportunities for Minnesota exporters.
About Jet Edge
Established in 1984, Jet Edge is a global designer and manufacturer of waterjet systems for precision cutting, surface preparation and coating removal. Jet Edge systems are used around the world in a broad range of industries, from the world s leading airlines to automotive, aerospace, industrial manufacturers, machine and job shops. Jet Edge waterjet systems are proudly made in the U.S.A.