Jet Edge New Distributor for Japan
24.06.2009
Jet Edge, Inc. is pleased to announce that Sunny Limited of Tokyo, Japan, has been selected as its new waterjet systems distributor for Japan.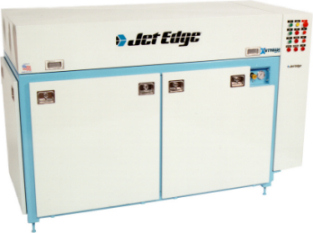 Jet Edge, Inc.
As a distributor of Jet Edge waterjets, Sunny Limited is authorized to sell, install and service Jet Edge waterjet intensifier pumps, waterjet cutting machines and water blasting, surface preparation and cleaning equipment throughout Japan.
Sunny Limited is a well-established importer/exporter of industrial equipment with nearly 50 years of industrial experience. The company operates from its head office in Tokyo and seven other offices throughout Japan including Kagoshima, Osaka, Nagoya, Fukuoka, Takatsuki, Yokohama, and Tsukuba. Like Jet Edge, Sunny Limited provides 24/7/365 technical support and service to their customers for the products they import and distribute.
In addition to Jet Edge waterjets, Sunny Limited imports a wide variety of industrial products from the United States and Europe, including pumps, compressors, valves, water quality meters and measuring instruments. Sunny Limited also designs, manufactures and exports specialized industrial and environmental engineering solutions.