Increasing Concerns Over Illegal Circulator Pumps Entering UK Market
Non-compliant circulator pumps are entering the UK market from China and the Far East, raising concerns about market surveillance across the European Union.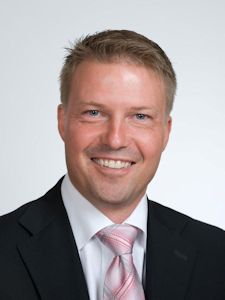 Peter Agneborn (Image: Xylem)
The warning comes after the British Pump Manufacturers' Association's recent visit to the National Measurement Office (NMO) in the UK, demanding action on imported circulator pumps which fail to meet the standards.
The NMO confirmed that tests had recently been carried out in Denmark on 15 different circulators that had been placed into the UK market. 10 of the 15 pumps tested failed to meet the required standards and are therefore deemed illegal.
Peter Agneborn, Global Business Unit Director HVAC at Xylem, commented: "We are now seeing a number of non-high efficiency pumps which do not meet the standards set out by the European Union in the ErP regulations coming into the market. These pumps look like the new high-efficiency models but do not perform to the standards required in operation."
The circulator pumps were tested in accordance with the criteria and standards referenced in ErP Regulations which require an Energy Efficiency Index (EEI) value of 0.27 efficiency. It is expected that the European Union will now approach those manufacturers whose products failed to meet the required standards, with the potential for prosecutions to follow.
Mr Agneborn says the HVAC sector must be vigilant. "The entire HVAC industry is threatened by copycat non-complying products appearing on the market. These pumps failed to meet the standards which came into force in 2013 and it must be remembered that the ErP Directive will require even greater efficiency again from August 2015 when a minimum EEI value of 0.23 is required."
He continued: "It is vitally important that effective market surveillance is put in place across all EU member states in order to stop this trafficking on non-compliant pumps. We intend to support the efforts of the British Pump Manufacturers' Association in raising these concerns and hope their efforts meet with a robust response from the EU."