IFAT Eurasia 2021: Environmental Industry to Meet in Istanbul
Waste management and recycling, water/sewage technologies and municipal vehicles—the participants of the next IFAT Eurasia from 21 to 23 October 2021 in Istanbul will be able to enjoy an extensive range of environmental solutions. This year, a special focus will be on combating the impending environmental disaster in the Sea of Marmara.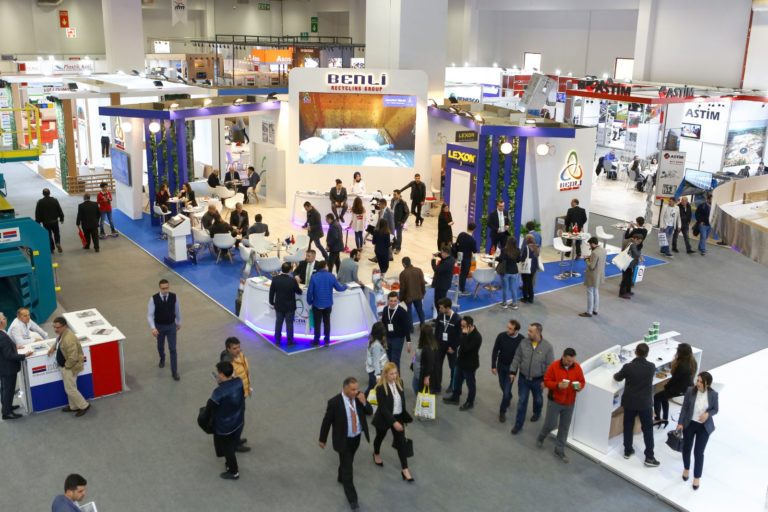 IFAT Eurasia 2021 will be held in Istanbul from October 21 to 23, 2021. (Image source: Messe München GmbH)
"After we had to postpone IFAT Eurasia due to the pandemic, our customers and partners are now looking forward to again maintain their network face to face. This year's edition will also focus on the exchange of technical information on the acute environmental problem in the Sea of Marmara," explains Katharina Schlegel, Exhibition Director IFAT Trade Fairs Abroad at Messe München.
So far, more than 80 exhibitors have registered, including international industry giants such as Asos, Benli, Disan, DKY, Hach Lange, İdeal Makina, Oz-Kann, Polat, Teksin, Tomra and Waterland. Germany, Austria, and Switzerland will be represented with joint pavilions. "Additionally, there will be an extensive digital offering—including networking opportunities, B2B meetings and virtual presentations by exhibitors—that will complement the on-site event in Istanbul," says Katharina Schlegel. Participants can use the platform, for example, to gain an overview of companies, products and services, industry sectors, job opportunities and general industry developments.
Know-how and environmental technologies against algae slime
This summer, algae slime blankets on a historic scale have formed in the Sea of Marmara. Turkey wants to take countermeasures with a government action program and, above all, upgrade the wastewater treatment plants around the inland sea, as the lion's share of the sewage produced by Istanbul's 16 million inhabitants is currently discharged into the Marmara Sea after pretreatment. Existing and newly built wastewater treatment plants are to be equipped with biological wastewater treatment in the next three years—and public-private partnership models are to promote this development. The conference program at IFAT Eurasia dedicated to this topic will be supported by an Arab engineering association, by an association of cities located on the Marmara Sea, and by the International Solid Waste Association (ISWA), the German Association for Water, Wastewater and Waste (DWA), and the German Water Partnership (GWP).
Exhibitors see the trade show as a valuable start signal
"After a long break, we are pleased to be able to once again present solutions in the field of wastewater treatment—which has been given such high priority—at IFAT Eurasia. It is especially the international significance of this trade fair that makes the participation indispensable for us," explains Rainer Heichel, Key Account Manager at KLARO. And Tim Theiß, Senior Manager Business Development at NUKEM Technologies Engineering Services says: "By participating in IFAT Eurasia—one of the most interesting environmental trade fairs in the region—we expect a mix of good discussions and excellent contacts to put us in an excellent position in the field of environmental protection in the future. Especially after such a debilitating pandemic period, this will be a kind of reset."