Håkan Ekstrand New Managing Director at Tapflo
Major investments to put company into world-leading position on the membrane pump market.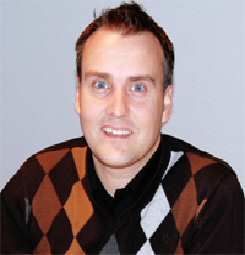 Håkan Ekstrand
Håkan Ekstrand is the new managing director for Tapflo AB, a company that develops and manufactures various kinds of pumps for industrial applications. Börje Johansson, who founded the company in 1985, will be staying on as chairman. Håkan takes over as managing director from his position as export manager.
"We shall continue to develop the company according to plan. This includes doubling turnover within five years," says Håkan Ekstrand. "We are now the leading independent manufacturer of membrane pumps in Europe and our vision is to become world-leading within this pump segment."
Håkan Ekstrand is 39 and has worked at Tapflo since 1992. Håkan began as a representative working the Swedish market, then moving on to a position as sales manager for Sweden. Håkan has experience from other markets, having worked abroad at two Tapflo subsidiaries, spending five years in Poland and two years in South Africa. Håkan is based at head office in Kungälv, and will also be acting managing director for the South African subsidiary, Tapflo (PTY) Ltd.
"Börje Johansson will not be leaving the company but staying on as chairman at Tapflo and reinforcing our sales activities in eastern Europe," explains Håkan Ekstrand. "Additionally, he will be continuing to work on the product development of future pump series."
Continued expansion
Tapflo will be reinforcing the Swedish organisation with more personnel and increasing visibility abroad by supporting company subsidiaries and working partners more actively out in the world. A large number of new products are due to be launched, together with a newly developed pump series, within the next few years.
There are now a total 17 Tapflo companies around the world and Tapflo AB has been a partner in the Italian company CDR Pumps since 2005. In Sweden, CDR Pumps are sold via the Tapflo Group Swedish sales company, Temag Pumpar AB.
The membrane pump – application areas and advantages
The strength of the membrane pump is much dependent on it being based on a minimum number of components, making these units reliable and easy to maintain. Service procedure is very simple and the pump can be dismantled quickly, this ensuring low operating costs and minimum risk of downtime in the process. Moreover, the pumps can be dry run without damager. Tapflo membrane pumps are used to transport all kinds of liquid, from low viscosity alcohols to viscous liquids such as glue. The hermetic sealing of the pump allows hazardous liquids to be handled safely.
About Tapflo AB
TAPFLO develop and manufacture compressed air operated pumps and centrifugal pumps for industrial applications. The company was established in 1985. The company product program now includes approximately 20 different models for all applications. Operations are quality certified as per ISO 9001:2001.