Grundfos Oxiperm Pro Disinfection Units Receive Drinking Water Approval
Grundfos Oxiperm Pro Chlorine Dioxide generation systems have obtained the NSF/ANSI-61 standard for the safe generation of disinfection chemicals for drinking water.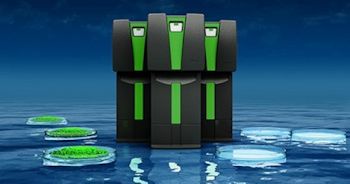 Underwriters Laboratory (UL) has granted Grundfos Oxiperm Pro Disinfection Units the NSF/ANSI-61 approvals necessary for use in drinking water applications (Image: Grundfos US)
The NSF/ANSI-61 standard is the most recognized method for ensuring equipment complies with the Safe Drinking Water Act, the main U.S. federal law that ensures the quality of Americans' drinking water.
Grundfos works closely with regulatory agencies to ensure public safety.
"Through the NSF-61 and other standards, Grundfos can assure customers that we can safely treat their water," said Harland Pond, vice president of Industry for Grundfos. "By cooperating with regulatory agencies, we provide innovative solutions that customers can feel confident in."
Oxiperm Pro
The Oxiperm Pro chlorine dioxide generator is a perfect solution for fighting Legionella and other water borne pathogens that threaten drinking water supply to hospitals, hotels and care facilities keeping patients and customers safe.
Using chlorine dioxide as a disinfectant ensures the cleanliness of drinking water. It is highly effective against all types of germs and has a long residual time in the system, meaning that it disinfects even without extracting water. Another important advantage of chlorine dioxide over other disinfectants is its effectiveness against biofilms.
Oxiperm Pro systems produce chlorine dioxide using diluted solutions of sodium chlorite (7.5 percent) and hydrochloric acid (9 percent). The systems are available in four capacity levels, producing 5, 10, 30 or 60 gallons per hour of chlorine dioxide. This capacity is sufficient to treat up to 660 gallons of drinking water per minute at the maximum admissible concentration of 0.4 milligrams per liter of chlorine dioxide.