German Pump Manufacturer Halm Boosts Sales Team
As Business Development Manager, Robin Pomreinke is responsible for sales in Western Europe and OEM customers at the German pump manufacturer.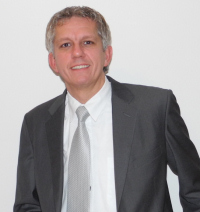 Robin Pomreinke (Image: Halm)
With Robin Pomreinke (42), a sales all-rounder with excellent and longstanding sales, application, and product knowledge joins the Swabian circulation pump manufacturer Halm. Following training as a technician, he worked for 18 years at the former pump manufacturer Laing in a range of managerial functions in sales and technology. In addition to developing the sales structure in Great Britain, he played a significant role in OEM customer care in Germany.
He was most recently Key Account Manager for two years at pump manufacturer ITT Lowara, responsible for expanding OEM business in Germany. In addition, he was in charge of European foreign markets for ITT Lowara headquarters in Italy. As Business Development Manager, he will develop sales in Western Europe for Halm and also further expand and step up contacts with OEM manufacturers in Germany.