EBARA Pumps Europe Launches The In-line Pump Model 3E/3ES
In line with EBARA's medium-term management plan "E-Plan 2022," we identify customers' needs and develop products from the market perspective to strengthen our development capability and become more competitive.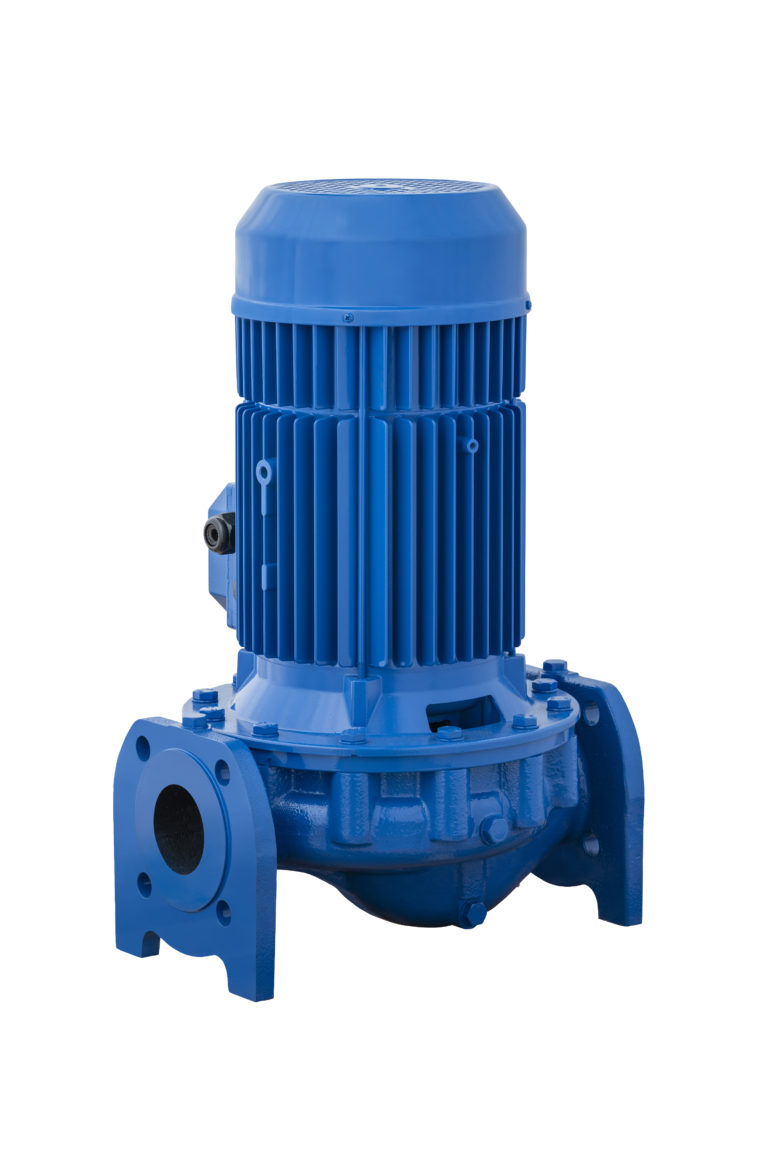 In-line pump model 3E/3ES for the Global market except Japan. (Image source: Ebara Corporation)
As one of the fundamental strategies for the global standard pumps business, we also aim to launch products that meet local market needs. We will expand the product range of in-line pumps and increase sales in the overseas market.
The newly introduced pump, model 3E/3ES, is a vertical single centrifugal pump of close-coupled design. Since the suction and discharge ports are on a straight line, it is easy to install in the piping system. Another advantage is that the space for installation can be saved and used for liquid circulation in equipment such as HVAC (Heating, Ventilation and Air Conditioning), heat exchangers and chillers for buildings.
Specifications
Type: Extended shaft model(Model 3E), Stub shaft model(Model 3ES)
Suction/Discharge size: 32~100mm
Discharge flow rate: 25~3,600 ℓ/min
Total head: 2~65m
Motor power: 0.37~22kW
Number of poles: 2Pole and 4Pole
With our technological capabilities since 1912, EBARA Group will focus on product development to further promote efficiency and innovation. Meanwhile, by maximizing our global network, we will enhance brand value in the world market and contribute to the creation of a sustainable society by responding to the local needs of each country and providing our products and services.
The EBARA Group aims to contribute to the achievement of the Sustainable Development Goals (SDGs) by addressing the key issues identified in its long-term vision and implementing the medium-term management plan to increase corporate value.