Directorial Appointment for Armstrongs Steve Cooper
Steve Cooper, managing director of Armstrong Integrated Systems, has been appointed Director of Renewables and Sustainability for Armstrong worldwide.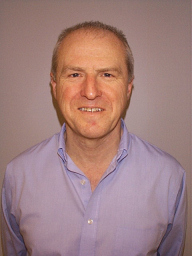 Steve Cooper (Armstrong).
In addition to his leadership role at Armstrong's factory in Halesowen, West Midlands, Cooper now adopts a global remit for the Armstrong group in the area of environmental performance and sustainable design.
Energy efficiency has always been a key priority for Armstrong in product development. Cooper's new role recognises the group's on-going operations in this area and provides board level representation for environmental issues in the formulation of future corporate strategy.
About Armstrong
Armstrong is a leading supplier of quality high efficiency HVAC and fluid handling equipment for residential, commercial and industrial applications. Established in 1934, the company maintains eight manufacturing facilities on three continents.