Crest Pumps' New EOV Range Increases Performance at Lower Power Consumption
The new EOV range is based on a radically re-designed volute casing and impeller featuring an improved vane design that improve efficiencies by up to 35%. Not only are flow rates and discharge pressure increased, these improvements are achieved absorbing considerably less power and reducing running costs.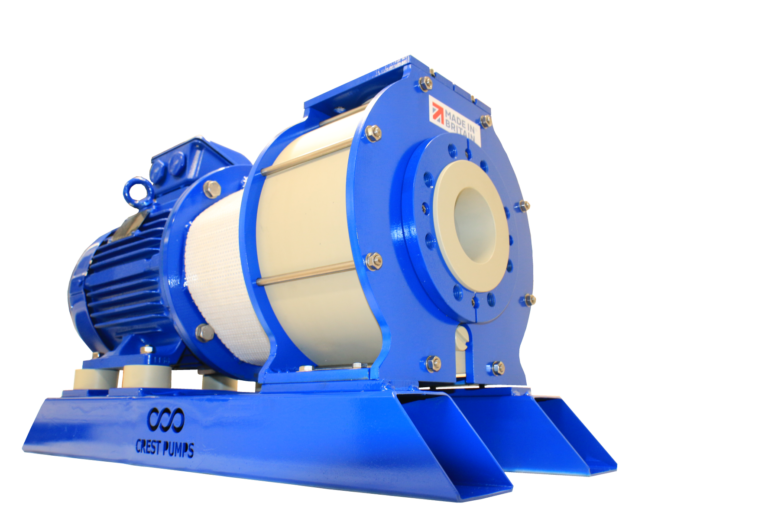 The new EOV range offers 15% increase in performance whilst consuming 20% less power. (Image source: Crest Pumps Ltd)
The Volute casing incorporates the optimum shape and cutwater clearances whilst the impeller has the perfect combination of number, depth and shape of vane for maximum efficiency.
The Semi-open impeller design allows for some passage of solids, whilst the improved hydraulic design ensures excellent performance in low NPSH applications as well as minimal mechanical vibrations ensuring a longer life.
Built to ISO2858 and machined from solid thermoplastics, the EOV range are an evolution of Crest corrosion resistant centrifugal pumps that have proven the test of time for reliability in the most arduous of corrosive and aggressive chemical transfer and recirculation applications.
Not only does the EOV range possess the competitive advantage in energy efficiency with up to 15% increase in performance using 20% less power, Crest Pumps also have the facilities to tailor any pimp to a customer's exact requirements, whether this be a specific cartridge seal configuration or the pump built to match specific dimension requirements.
Key facts at a glance:
Capacity <330m³/hr
Head <88 Metres
Higher Efficiency Performance
Corrosion Resistant
Machined from Thermoplastic
ISO2858