Construction of the New Cryogenic Pump Testing Facility Completed
Elliot Group, a wholly owned subsidiary of EBARA CORPORATION, held a ceremony to celebrate the completion of its new state-of-the-art cryogenic pump testing facility in Jeannette, PA, USA.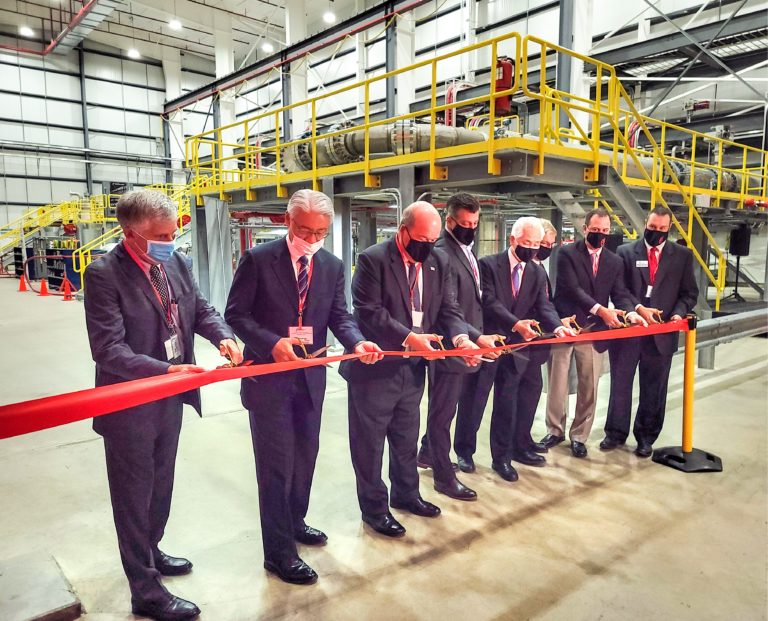 The Ribbon Cutting Ceremony. (Image source: EBARA CORPORATION)
Elliott designs, manufactures and services technically advanced centrifugal and axial compressors and axial compressors, steam turbines, energy recovery expanders, and cryogenic submersible pumps, pumps and liquid expanders used in the petrochemical, refining, oil and gas, and liquefied natural gas industries, as well as in power applications. Elliott's Cryodynamics range of submersible pumps and submersible expanders are used both onshore and offshore for cryogenic liquefaction, storage and regasification.
Construction of the Cryodynamic Products test facility began in December 2019. The 13-acre campus is located on the former Jeannette Glass site and includes six buildings, including an enclosed test loop. The test loop includes two test rigs for cryogenic pumps and a dedicated test rig for cryogenic expanders.
"Our new, world-class facility allows us to test a full range of cryogenic pumps and fluid expanders, from the smallest units to units larger than what is currently available in the industries we serve," said Mark Babyak, vice president of cryodynamic products and industrial products at Elliott. "We can test our customers' equipment with LN2 (liquid nitrogen), LNG (liquefied natural gas) or LPG (liquefied petroleum gas), depending on the application, and we are equipped with the latest instrumentation technology to ensure the best testing experience on the market. This investment illustrates Elliott's commitment to our employees and to the community at large to move forward together."