Ceramic Rotor for RD Dispenser from ViscoTec
The dispensing technology specialist focuses its day-to-day optimizations of the product portfolio according to the needs of its customers.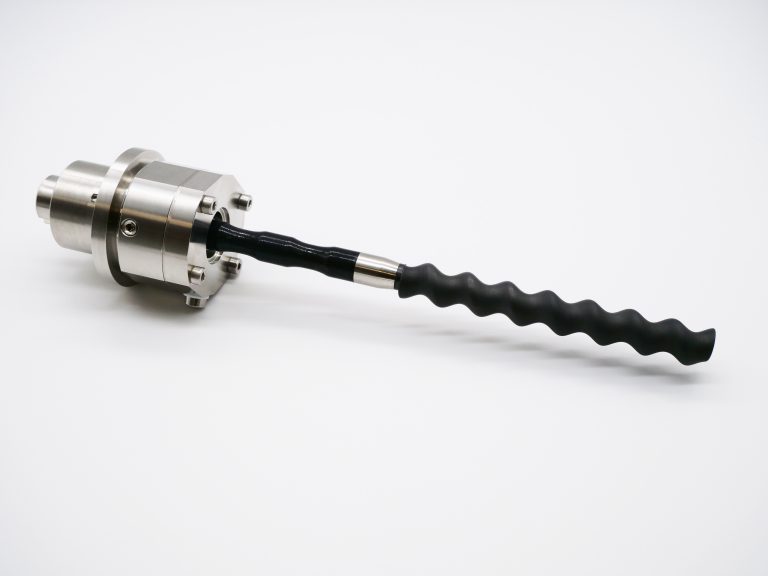 The new ceramic rotor for the RD dispenser series from ViscoTec. (Image source: ViscoTec Pumpen- u. Dosiertechnik GmbH)
The proven stainless steel rotor has been further developed for the reliable dosing of abrasive fluids such as thermally conductive one- and two-component gap fillers, one-component heat-conducting pastes or highly filled two-component adhesives.
The new version in the form of a ceramic rotor enables significantly longer service lives of this core component of the dispensing system. The ceramic rotor is fully compatible with the dispensing and mixing systems of the ViscoTec RD dispenser series. It can therefore be used in both one-component and two-component systems.
Examples of applications of the rotor, which is especially suitable for highly filled materials, are:
Temperature management of sensitive components in the electronics industry
Thermally conductive potting applications
Dispensing of solder pastes
Temperature management in E-Mobility manufacturing
In order to further increase the service life of the already proven dispensers for highly abrasive liquids and pastes, the performance of a wide variety of ceramics was determined in numerous tests. The results showed clear differences depending on the type. The ceramic rotor incorporated in the portfolio on the basis of these findings enables a significant increase in the service life of the dispensing system. First long-term tests show an increased service life by a multiple than with conventional hard chrome-plated stainless steel rotors – the ceramic rotors did not show any signs of wear until the end of the tests.
The well-established dispensing performance remains unchanged. There is no difference in the geometric dependencies. This guarantees a simple conversion of existing systems to the ceramic rotor using ViscoTec dispensing technology. The dispensing settings remain identical.
The rotor assembly is available in two versions, depending on the requirements of the material to be dispensed: either as a ceramic rotor with hard chrome-plated drive shaft or as an all-ceramic version where both the ceramic rotor and the drive shaft are made of ceramic. Which version makes sense in the respective application is determined by the sales department together with the customer.
The first ceramic rotors are already integrated into existing dispensing systems and are impressive. With a triple Vickers hardness, the surface is considerably harder than that of the stainless steel rotors. When working with highly abrasive materials, this results in significantly lower wear and therefore longer service life. Longer service life means longer maintenance intervals and consequently less downtime of the production line. And more profit in the long run.