Cast Iron Pumps to Handle Waste Effluent Material
When Australian Pump launched their Aussie GMP 2" through to 4" super heavy duty cast iron semi trash pumps, they originally had construction sites and tanker operators in mind.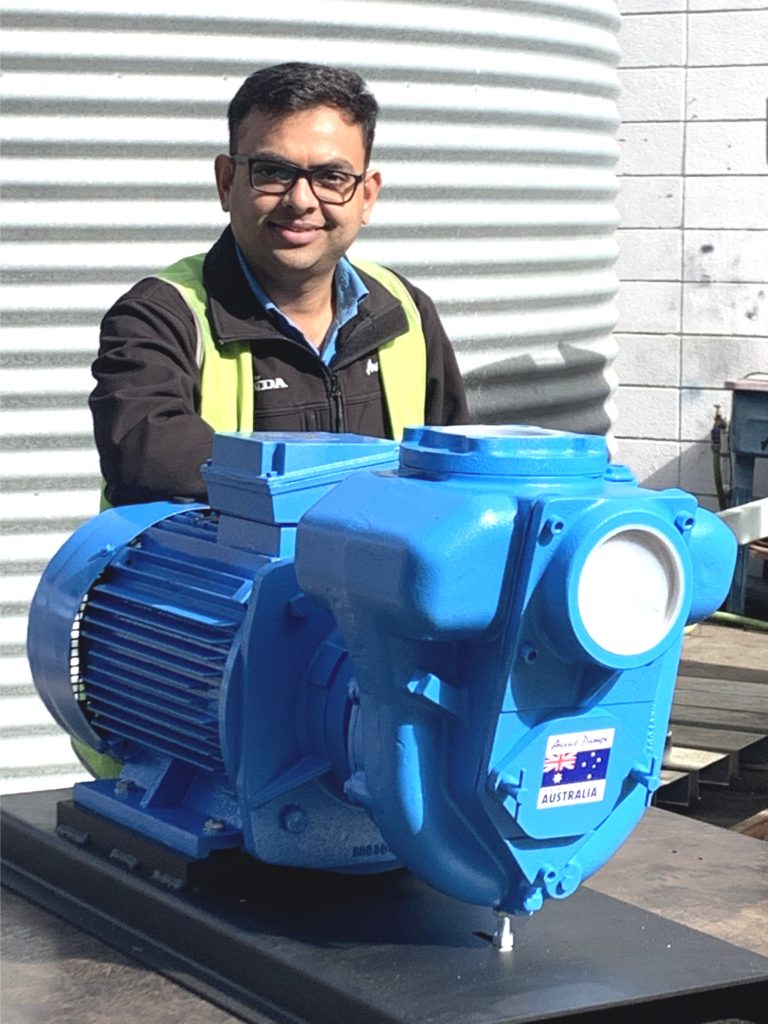 This big Aussie pump is not only a great slurry pump but can also do service as an aerator. (Image source: Australian Pump Industries)
It wasn't long before the same pumps, used in those applications with either engine or hydraulic drive, were also finding a niche in livestock effluent disposal. The pumps, evolving in a co-operation between Aussie Pump engineers and GMP's team in Northern Italy, resulted in a low cost, but very heavy duty, cast iron pumps, built to handle waste effluent material.  The Aussie GMP range are all self-priming pumps, what makes them more suitable in either electro submersible or long column sump pumps.
"We know that over it's life, waste water pumps in effluent handling have to pump a wide range of materials.  As a result, pumps can be clogged and submersible pumps have to be extracted and dismantled for repair for cleanout" said Aussie Pumps' Chief Engineer, John Hales.
The Aussie GMP pumps have a handy front clean-out port that enables the pump to be cleared of debris without disconnecting pipework or, having to enter the pit.  The pumps have big, non-clog style open cast iron impeller, with the option of 316 stainless steel, for potentially abrasive and corrosive applications.
Aussie claim that the GMP semi trash pumps can be supplied either in bare shaft configuration for long coupling of electric motors, or alternatively, in close coupled motor pump configuration. The company says that service is simple because they are so easy to access. Even routine maintenance is no issue because of the easy clean-out port built into the front of the pump.
Mechanical seals are silicone-carbide with tungsten options. Each pump is built with a stainless steel wear plate to preserve the wear factor and protect the pump body. "Best of all for customers, we can also build these pumps in 316 stainless steel configuration for the same price that other brands sell cast iron pumps for", said Hales.
The 4" pump illustrated, with a 15 kW close coupled heavy duty 415 volt motor, can produce 2,300 litres per minute in flow and has a maximum head of 29 metres. Their self-priming design will draw fluid through a vertical lift of 6 metres.