Blackmer Releases Centrifugal Pumps for High Temperatures
Blackmer announces the launch of its new System One High Temperature Series Centrifugal Pumps. Utilizing high-temperature flanges, elastomers, and a unique centerline mount that supports high temperatures, these pumps are able to exceed the 400°F (204°C) standard temperature limit of conventional centrifugal pumps.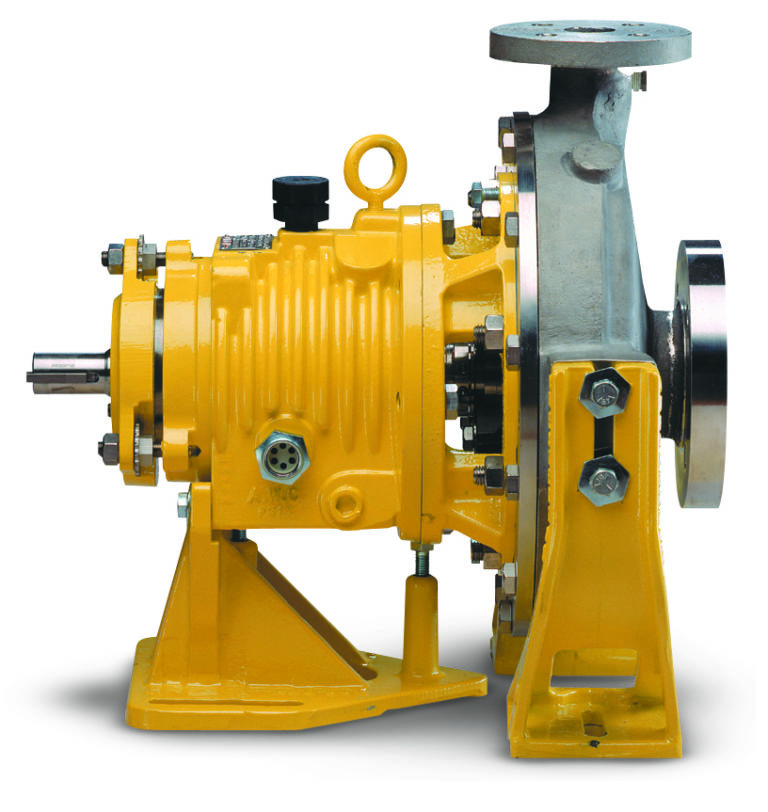 Blackmer System One High Temperature Series pump (Image source: Blackmer/ Pump Solutions Group)
This unique design feature allows the pumps to safely and reliably transfer critical and valuable fluids in a wide variety of high-temperature applications, including thermal oils, petrochemical, heat transfer, plastics, paper, and more.
The Blackmer System One High Temperature Series is pre-configured to meet temperature requirements of up to 450°F (232°C) with the 450°F Line, 650°F (343°C) with the 650°F Line, and even 750°F (398°C) with additional configurations and factory consultation. These pumps have been specifically designed to increase the temperature limits for Blackmer Frame A and Frame M centrifugal pumps while offering the same mechanical advantages and proven design features that provide maximum reliability and long life. The pumps offer capacities up to 1,400 gpm (5,299 L/min), and incorporate high temperature bushings, fasteners and paint.
The pumps are also backed by an industry leading five-year power end performance assurance and a one-year mechanical seal performance assurance.