Armstrong Opens New German Office
Armstrong Fluid Technology has relocated its sales office from Mannheim, Germany, to a larger site in Frankfurt to support the company's European expansion.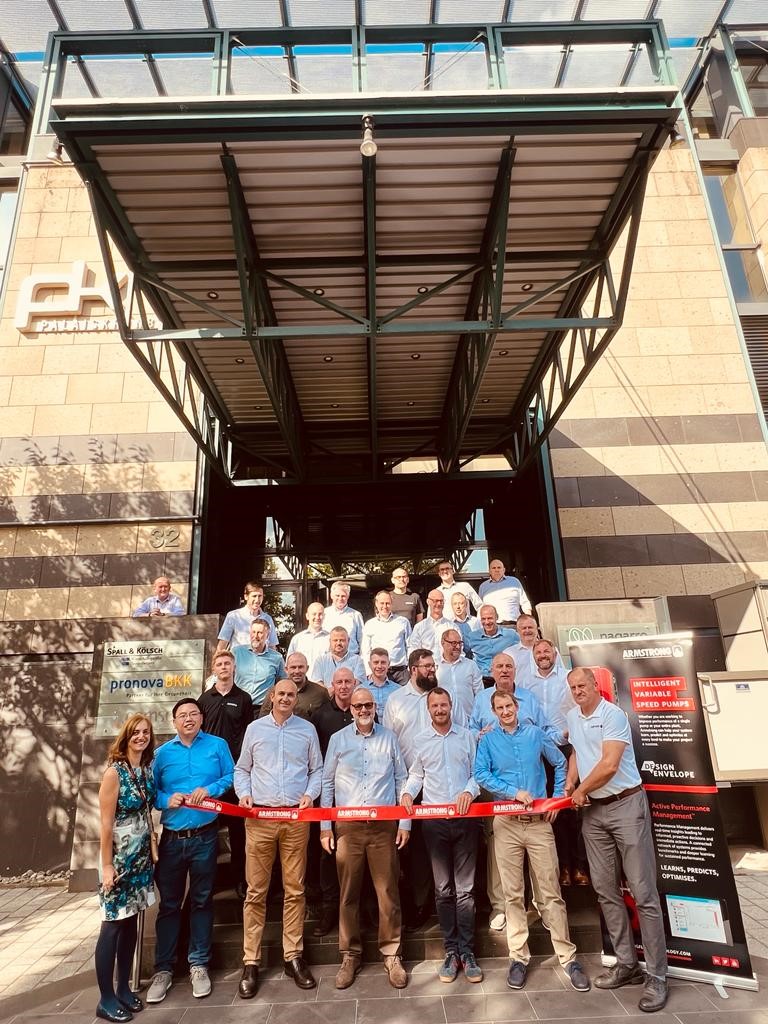 Armstrong Fluid Technology opens new sales office in Germany for European Expansion. (Image source: Armstrong Fluid Technology)
Armstrong has had a dedicated European HQ since 2018, following its acquisition of the Circulator Pump Business Unit of German-based HALM Circulators. Having outgrown its current site, the company has now moved to larger offices to make possible the next stage in its European expansion. The new Frankfurt office will provide a base for Armstrong's European team, with the company's Sales, Regional Sales Enablement Centre, Customer Service and Service teams all relocating to the site. Its ideal location, close to Frankfurt am Main airport, also provides excellent transport links for customers and international colleague visits.
James Chapman, Commercial Director – UK/CE for Armstrong Fluid Technology commented: 'Europe is a key growth area for Armstrong Fluid Technology, and the establishment of a dedicated resource in 2018 has enabled us to strengthen our support for customers across the region. In addition to continuing to expand our presence in the domestic circulator, commercial HVAC and fire safety markets, we are experiencing increasing demand for Armstrong products in sectors such as district energy and data centre cooling. We very much look forward to welcoming colleagues and customers to our new offices.'