Wilo Expands its Solution Expertise in Wastewater Treatment
The multinational technology group Wilo has taken over FSM Frankenberger GmbH & Co. KG in Pohlheim and WSM Walower Stahl- und Maschinenbau GmbH in Walow. Both companies specialise in technologies for mechanical cleaning and treatment of wastewater.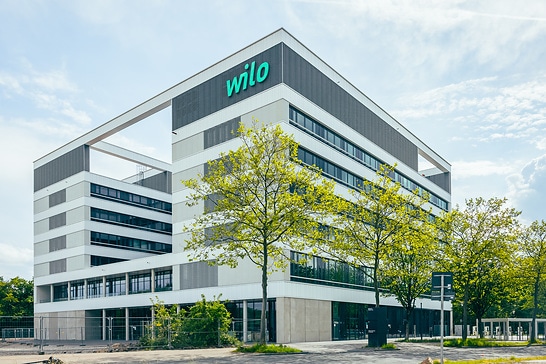 The Wilo Group (shown here the headquarters in Dortmund) is acquiring two specialists in wastewater treatment in Germany. (Image source: Wilo SE)
With these strategic acquisitions, the technology company is specifically expanding its water management portfolio. "Thanks to the acquisitions, we can offer our customers an even wider range of solutions", explains Oliver Hermes, President and CEO of the Wilo Group. "We are consistently following our strategic development from an expert for heating applications to a holistic solutions provider for all applications in the transport, use and treatment of water and wastewater."
The two companies are being integrated into the Strategic Business Unit (SBU) Water Treatment, which combines all Wilo Group activities in the field of water and sewage treatment. However, the companies remain independent and will continue to be run by local managers. "Wilo's market and application expertise and the two companies' special solutions are the ideal combination to exploit new opportunities in existing business segments and collectively develop new markets", says Dr Patrick Niehr, Member of the Executive Board and CCO of the Wilo Group.