Weir Minerals Canada Announces New Facility
Weir Minerals Canada is pleased to announce that the Weir Minerals Canada Fort McMurray service and distribution operation has been relocated to a new facility in the MacKenzie Industrial Park. This 19,000 square foot facility will support customers in the Athabasca Oil Sands with a much larger presence for customer service/order entry, inventory, and field service operations in this expanding marketplace.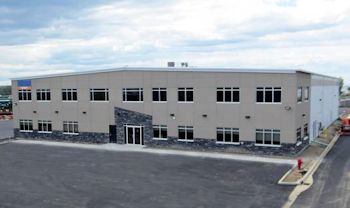 Weir Minerals Canada Fort McMurray (Image: Weir Minerals)
The relocation project began April 2012 and triples our secure storage and adds two service bays to better support customers. As customers continue to award Weir Minerals Canada with new original equipment orders, the business has responded by making a significant investment in this new facility and the required inventory to ensure they continue to offer market leading service and solutions that delight their customers.
Weir Minerals Canada will be hosting an Open House on September 11th 3pm – 9pm, to mark the Grand Opening. The Open House will also coincide with the Oil Sands Tradeshow Exposition being held September 10th-11th at the Suncor Community Center.