VSX – VOGEL SOFTWARE in New Facilities
Due to the good order situation VSX – VOGEL SOFTWARE enhanced its personnel capacities with a number of new employees. At the same time the principle office was relocated and since November 2007 it can be found in the south of Dresden, Germany.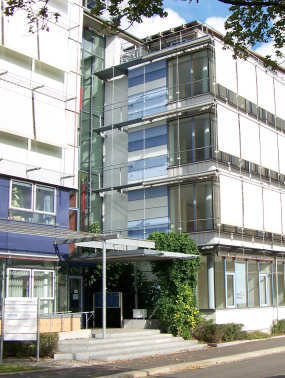 VSX - VOGEL SOFTWARE GmbH.
This is the second removal since the company was founded in 1993 what emphasizes the continuous growing of the last years. The company has business activities in over 40 countries worldwide. More than a half of the turnover results from international projects.
VSX - VOGEL SOFTWARE is the specialist for software and internet solutions for the fluid handling industry and worldwide leading provider of pump selection software. The company develops applications for sizing, selection, configuration and sales of engineered systems and components like pumps, valves and pipelines.
The present software solutions support especially pump manufacturers and users with the optimization of their business processes through combination of qualified technical dimensioning with trading issues like price calculation, quotation and order management.
As Microsoft Gold Certified Partner, VSX - VOGEL SOFTWARE additionally develops individual software applications for industrial customers. Based on the Microsoft Dynamics technology the company offers different licensing models for CRM systems. Furthermore, there exists the possibility of combining the pump selection software Spaix with the Microsoft CRM solution. For this reason Spaix CRM+ is an extensive software suite that covers the whole distribution process from product selection to ordering. This comprehensive software solution for the Marketing, Sales as well as Service Department supports companies with the optimization of their customer-related business processes.
Next year VSX - VOGEL SOFTWARE will extend its product portfolio with the launch of the valve selection program Spaix 4 Fittings. With the support of this program valve and fitting manufacturer are able to optimize their quotation process regarding content and time.