Tapflo Launches Compact Diaphragm Pump Suitable for PV Industry
The main duty is slurry circulation and regeneration that is used in the process of cutting wafers.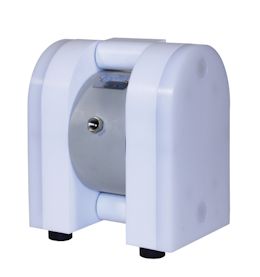 Tapflo Group
The high-purity silicon, melted into blocks, is prepared in stacks, from which, in turn, very thin discs (wafers) are cut with the help of modern wire-cutting technology. The block is then sliced with a wafer saw (wire saw) and polished to form wafers. After cleaning and intensive final checks the mono-crystalline and poly-crystalline wafers form the basis for the production of solar cells. Wafers are cleaned with weak acids to remove unwanted particles, or repair damage caused during the sawing process.
"We believe our AODD range will become an international best seller among industries looking for a compact pump with high pump performance, low cost of ownership at a competitive price", says Håkan Ekstrand, Managing Director, Tapflo Group