Sulzer Appoints César Montenegro As New Division President of Pumps Equipment
The Sulzer Board of Directors has appointed César Montenegro as the new Division President of Pumps Equipment. He is already a Member of the Executive Committee in his current position as Division President of Metco.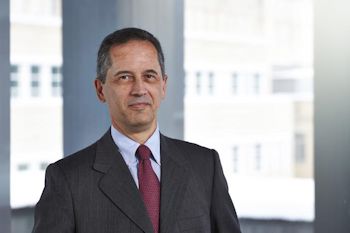 César Montenegro (Image: Sulzer)
He will assume his new role as soon as the sale of the Metco division to Oerlikon is closed (sale agreement signed as announced on January 31, 2014). In the interim CEO Klaus Stahlmann will take over the responsibilities of the Pumps Equipment Division President.
César Montenegro, aged 61, a citizen of Venezuela and the US, has been with the company for more than three decades. He has vast experience and a successful track record in leading large operational units within Sulzer including the Pumps Business in North America. Klaus Stahlmann, CEO of Sulzer, said: "With his excellent performance within Sulzer and strong ability to strengthen customer orientation and align organizations while integrating different units, César will drive the division's reorganization and future development."
Scot Smith, currently Division President of Pumps Equipment, has informed the Board that he will leave Sulzer in order to pursue a career opportunity outside the company. The company would like to thank him for his contribution and wish him all the best for his personal and professional future.