Stefan Klebert Set to Become GEA´s New CEO
The Supervisory Board of GEA Group Aktiengesellschaft has appointed Stefan Klebert (53) to the company s Executive Board with effect from November 15, 2018.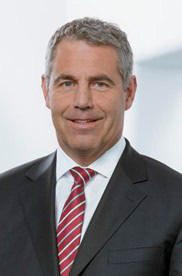 Stefan Klebert (Image: GEA Group Aktiengesellschaft)
. On February 18, 2019, he will succeed the long-serving CEO, Jürg Oleas (60), who is going to leave the company after completion of the fiscal year and after handing over the reins in February 2019. Previously, Stefan Klebert worked for the industrial group Schuler AG, where he was in charge of the company s growth strategy in his capacity as CEO over the past eight years. He left the company upon expiry of his service contract in April 2018.
Dr. Helmut Perlet, Chairman of GEA s Supervisory Board, comments: "We are delighted to welcome Stefan Klebert, a very successful manager with international experience, on board of the company. Mr. Klebert has a great deal of experience in the strategic development of global groups. For this reason, we are convinced that he is the right person capable of giving fresh momentum to GEA while leading it into the future as a profitable and sustainable enterprise."
Dr. Helmut Perlet also thanked the outgoing CEO: "In the course of the 17 years he has been serving GEA, 14 of them as CEO, he has left his mark on the company. Under his leadership, GEA has transformed into a leading global company in the fields of food, beverage and process technology. On behalf of the Supervisory Board, I would like to thank Jürg Oleas for his important contribution to the development of the company."
"GEA is one of the world s largest and leading suppliers for the food processing industry and a wide range of further sectors, and to me, it is a very exciting challenge to advance the strategic further development of the company together with its employees," says Stefan Klebert. "I am convinced that we will succeed in harnessing the outstanding market and technology position of the company for generating further profitable growth. I will use my early start for quickly and thoroughly familiarizing myself with the company, its business and the various stakeholders."
After finishing his training as a mechanic and successfully completing his studies in mechanical engineering at the Esslingen University of Applied Sciences, Stefan Klebert started his career at FESTO AG & Co, where he initially worked as a sales management assistant in 1991, whereupon he held various positions in marketing and sales. In 1999, he joined Schindler AG, where he was in charge of the activities of the then newly acquired C. Haushahn GmbH & Co. company as a managing director. Only two years later, he also became responsible for the product line management of new plants and systems of Deutsche Schindler Gruppe, managing dual roles. Between 2002 and 2003, he finally assumed responsibility as Chairman of the Board of Haushahn-Gruppe as well as Managing Director of Schindler Deutschland Holding GmbH. From 2004 until 2009, Stefan Klebert worked for the steel and technology group ThyssenKrupp AG. First, he held the position of Chairman of the Board of ThyssenKrupp Industrieservice Holding GmbH. Between 2006 and 2009, he served as a member of the Executive Board of ThyssenKrupp Services AG. From 2010 until April of this year, he held overall responsibility for the mechanical and plant engineering group Schuler AG based in Göppingen in his capacity as CEO.