Siemens: Motor Management System Communicates Via Modbus
The new Simocode pro V Modbus RTU motor management system with Modbus communication is now available. It is designed for use in Modbus-based automation and control system solutions in the process industry, especially the oil and gas industry
and offers electronic full motor protection with comprehensive operating, service and diagnostics data and autonomously of the automation System.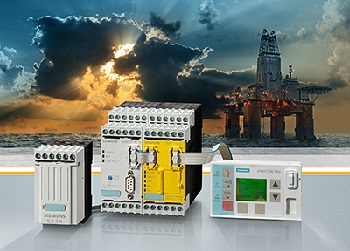 Siemens has expanded its Simocode pro motor management system to include Modbus communication. Users and switchboard manufacturers can now integrate the motor management system from Siemens into Modbus-based automation and control system solutions in process industries such as chemicals, oil and gas, water and cement, and mining. Compatible with proven components of the Simocode pro V system, the Simocode pro V Modbus RTU basic unit also enables existing measuring modules and expansion modules, operator panels, and the DM-F Local safety module to be used under Modbus. In addition to its Modbus connection, the motor management system from Siemens also supports the relevant industrial communication protocols Profibus, Profinet and OPC/UA, so it can be used flexibly in every environment. Simocode pro can be parameterized conveniently via the local interface using the Simocode ES V13 software. The software itself comes with an integral graphics editor for clear and fast configuring. The wide range of diagnostics information provided enables simple maintenance as well as swift responses in the event of a fault.
The Simocode pro motor management system from Siemens for electronic full motor protection combines all the relevant protection, monitoring, safety and control functions for every motor feeder in a single compact device. Access to all process, measurement and statistical data, as well as to warnings and faults, increases data transparency, enabling users in the process industry to boost process quality.
Picture: Siemens has expanded its Simocode pro motor management system to include Modbus communication. Users and switchboard manufacturers can now integrate the motor management system from Siemens into Modbus-based automation and control system solutions in process industries such as chemicals, oil and gas, water and cement, as well as mining (Image: Siemens)