SEEPEX Transforms Sales Organization
SEEPEX is excited to announce a transformation to their sales organization.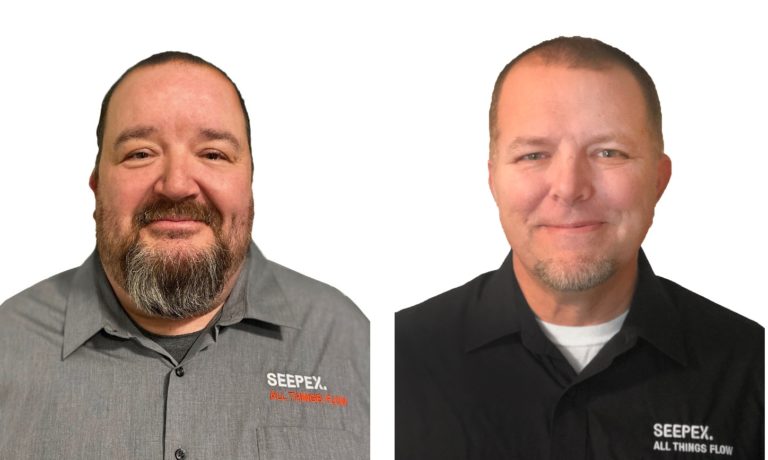 John Salyers and Aaron Renick. (Image source: SEEPEX Inc.)
Chris Karasch, National Sales Manager, continues to lead the group with the addition of two key roles to forge a sales structure that maximizes the talents and skills of the team.
John Salyers has transitioned from a Regional Sales Manager to the Director of Sales. He will be leading the Territory Managers and developing and implementing strategic plans to achieve corporate objectives for products and services. John has been with SEEPEX for nearly 12 years and his background and mentoring abilities will be instrumental in guiding the team.
Aaron Renick has transitioned from Director of Sales Western Region to the newly developed role of Director of Business Development. Aaron has accepted the challenge to forge new pathways, create new relationships, and focus on key market sectors to assist in new opportunities of growth for SEEPEX. Aaron's 25 years with SEEPEX, his strong sales ability, and his dedication to customer service make him the ideal candidate for this role.