Rheinmetall Automotive to supply pumps for electric vehicles
First-tier auto-industry supplier Rheinmetall Automotive, part of the Rheinmetall Technology Group, has been awarded a megacontract by a renowned international carmaker to supply pumps for electric vehicles over a total period of eight years.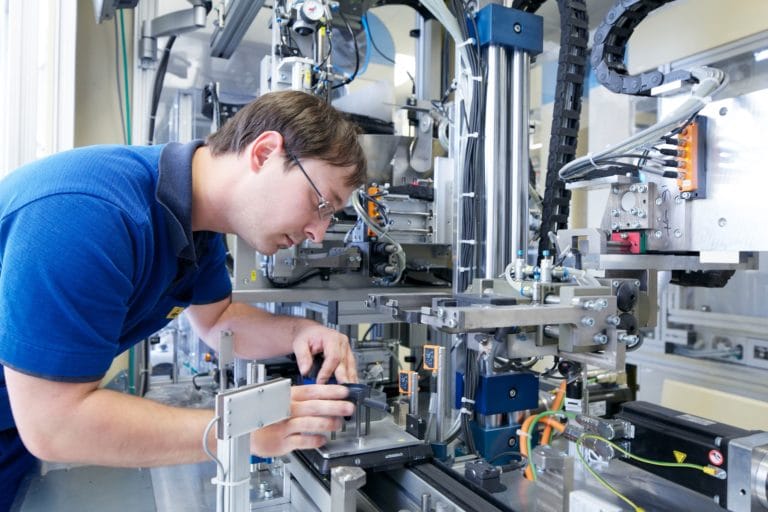 Pierburg Pump Technology Hartha, final assembly of water recirculation pumps (Image source: Rheinmetall Automotive AG)
Through its Chinese joint venture Pierburg Huayu Pump Technology Co., Ltd., Rheinmetall Automotive will supply two versions of its electric water recirculation pump (WUP) with a total lifetime value of €130 million, series production scheduled to commence in 2020.
The electric pumps will be manufactured at the joint venture's Chinese production site in Shanghai. They will be installed in various series of battery electric vehicles (BEVs) of the globally operating OEM. The shipments are intended for the Chinese-Asian market.
The components were developed at the Hartha plant in Saxony, Germany, of Pierburg GmbH, a subsidiary of Rheinmetall Automotive.
With its electrically commutated water recirculation pump, Rheinmetall Automotive has a system that can be used in conventionally powered, hybrid and all-electric vehicles. The company produces these pumps in high volumes at its locations in Germany, Mexico, and China.