Pump Solutions Group Appoints John Pepper Vice President of Integration
Pump Solutions Group announced that it has named John Pepper VP of Integration. His responsibilities will include driving the global integration of Brookvale, Australia-based Ebsray Pumps, a regenerative turbine, sliding vane and gear pump manufacturer that PSG acquired earlier this year.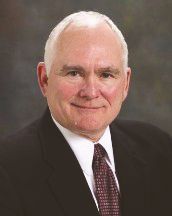 John Pepper (Image: Pump Solutions Group)
Pepper previously led PSG's sales and business development efforts in the Americas. He will report to Tom Madden, Vice President and General Manager of Blackmer, Grand Rapids, MI, USA. Ebsray Pumps is being integrated into Blackmer's operations.
"John's expertise, leadership and successful track record made him the perfect choice for this important position," said Dean Douglas, President of PSG. "His global pump experience and intimate knowledge of Blackmer's and Ebsray's products and markets will be critical in ensuring a smooth transition into the PSG family."
Pepper will temporarily relocate to Australia during this transition.