Pump Solutions Group Appoints Greg Duncan Senior Director of Business Development
Pump Solutions Group announced that it has named Greg Duncan Senior Director of Business Development. As a member of the leadership team at PSG's Grand Terrace, CA, facility, Duncan will be responsible for leading the organization's growth and profitability efforts through his direction of the functional areas of Customer Care/Applications and Product Management.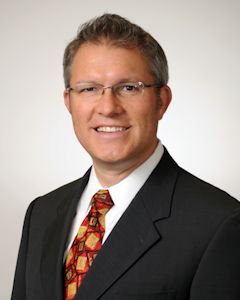 Greg Duncan (Image: Pump Solutions Group)
Duncan will report to Denny Buskirk, General Manager of the Grand Terrace facility.
"Greg has vast market and customer knowledge and we are all excited about what he can bring to the organization in this new role," said Buskirk. "Greg will be challenged with developing and driving the Grand Terrace product portfolio, which includes well known brands such as Wilden and Griswold. He will also help to identify new market opportunities for PSG."
Duncan has more than 21 years of experience in the pump industry, including most recently as the Director of Engineering and Technical Support for Wilden Pump & Engineering. While at Wilden, Duncan was recognized as the principal designer of Wilden's top-selling Pro-Flo air distribution system (ADS). He was the lead engineer for previous project design teams developing High-Pressure, Bolted Metal and Sanitary pump lines, as well as Accu-Flo and Lube-Free ADS'. Duncan has received a number of patents for his designs while at Wilden.
Duncan has Bachelor's of Science in Mechanical Engineering from Vanderbilt University.