Pfeiffer Vacuum Announces New Chief Financial Officer
From January 1, 2013 Nathalie Benedikt (36) will be responsible for Finances/Controlling, IT and Human Resources in the Management Board at Pfeiffer Vacuum. Ms. Benedikt has been with Pfeiffer Vacuum for 13 years now and has headed the global Finance and Controlling divisions as director since 2004.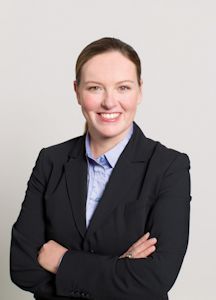 Nathalie Benedikt (Image: Pfeiffer Vacuum)
With this appointment, the Supervisory Board pays tribute to the development and growth of Pfeiffer Vacuum. Furthermore, it recognizes Benedikt's achievements during the takeover of the former competitor adixen. "Ms. Benedikt has distinguished herself as an authorized officer at Pfeiffer Vacuum and has played a key role in the process of acquisition and integration of adixen", explained Dr. Michael Oltmanns, Supervisory Board Chairman at Pfeiffer Vacuum.
"We will continue the balance sheet and financing structure strategy which Ms. Benedikt has been involved in for years", says Manfred Bender, CEO of Pfeiffer Vacuum. "Today, two years after a major acquisition, we are highly profitable and debt-free on a net basis. By achieving this, we have created assets for our customers, shareholders and employees. My colleague in the Management Board, Dr. Matthias Wiemer, and I are pleased that our ranks will be reinforced with Ms. Benedikt who will cement the continuity of the path we have embarked on, on the one hand and at the same time will open up new opportunities for the Management Board. We will take advantage of these new opportunities to focus more closely than ever on the needs of our customers and the prevailing conditions on the market."