New Sales Manager at Hidrostal
Hidrostal Ltd has announced the expansion of its UK sales team with the appointment of Julian Lowe as Sales Manager UK. In this new role Julian is responsible for all Hidrostal's sales activity in the UK.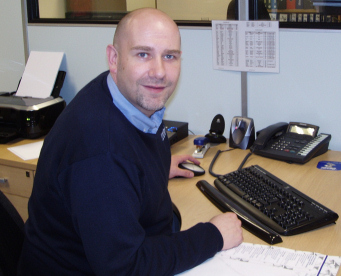 Julian Lowe
He will manage both existing customer accounts, the development of new business, and will be responsible for the management of the sales engineers and internal sales personnel.
Julian has a sales career that extends over more than fourteen years; eight of these spent in the pump industry. Prior to joining Hidrostal he spent a year with ITT Goulds managing their Ireland and Nordics accounts and seven years with ABS Water Technology where he held several key sales positions.
Steve Blakemore, Managing Director of Hidrostal, said: "I am delighted to have Julian as a member of our management team. His expertise, enthusiasm and track record of managing water companies' framework agreements, as well as growing non water utility sales will be very valuable in his new role and to the company as a whole."
Julian is looking forward to having the opportunity to help Hidrostal grow their business within the Water Companies and Industrial sector. "I have always been impressed with Hidrostal's position in the industry. Their product range and the services that they offer are highly regarded and have resulted in them being awarded an increasing number of framework agreements with most of the major water companies. I'm looking forward to strengthening the Hidrostal team and facilitating even stronger relationships with our customers."
Julian lives in Norfolk with his wife and two children and a new arrival, and in his spare time is a keen golfer.
About Hidrostal
Hidrostal Limited, based in Newbury, Berkshire provide pumping solutions to the UK, Middle East & India. All their pumps are based upon the unique and patented Hidrostal screw centrifugal impeller renowned for its ability to efficiently handle very delicate materials, thick and viscous liquids and untreated sewage without blocking. Hidrostal is focused on developing pumping solutions that reduce life cycle costs.