New Range of Lowara Circulators
ITT Lowara has renewed its range of wet rotor circulators for handling water in heating, air-conditioning and domestic hot water circuits.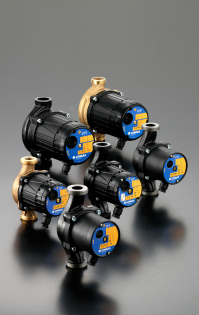 ITT Lowara
Used both in residential and commercial applications, the new extensive range of circulators features elevated comfort and pays even closer attention to the environment. The use of alternative energy, such as solar and geothermal power, has been introduced with the new TCLSOL and TLCK models. The variable speed versions feature an automatic rotation speed adjustment system that allows power demands to be adapted to system requirements. The use of permanent magnet motors puts this range in energy class A, thus strongly reducing consumption.
About ITT Lowara
ITT-Lowara, headquarters of "Residential and Commercial Water - EMEA" part of the ITT Corporation and located in Montecchio Maggiore, Vicenza - Italy, is a leader in the manufacture of hydraulic pumps and water handling and control systems. It has 1.355 employees in Europe, 732 operating in Italy. In 2008 its consolidated sales totalled about 310 million euro, or over 440 million dollars.
About ITT Corporation
ITT Corporation is a high-technology engineering and manufacturing company operating on all seven continents in three vital markets: water and fluids management, global defense and security, and motion and flow control. With a heritage of innovation, ITT partners with its customers to deliver extraordinary solutions that create more livable environments, provide protection and safety and connect our world. Headquartered in White Plains, N.Y., the company generated 2008 sales of $11.7 billion.