New PS30 Load Monitor from ITT PumpSmart Improves Equipment Protection and Worker Safety
ITT Inc.'s PRO Services introduced the PumpSmart PS30, a next-generation load monitor that uses a pump's motor as a sensor to protect industrial equipment from common machine failures. Using advanced logic, the user-friendly PS30 shuts down a pump by stopping its motor at the first signs of equipment malfunction, avoiding costly damages and operational disruptions while protecting workers.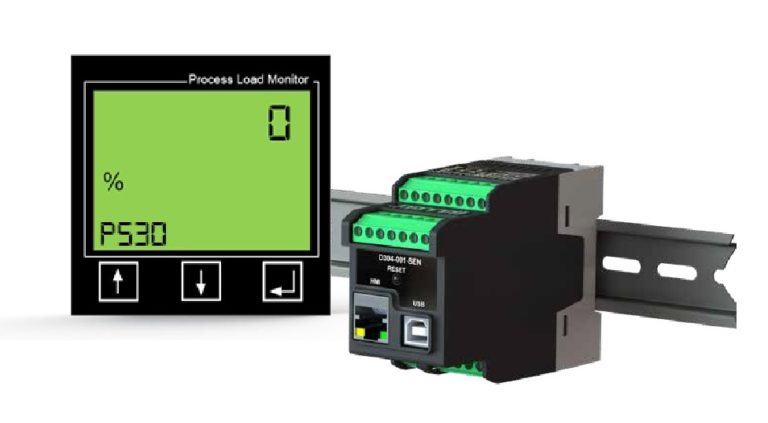 New PS30 Load Monitor from ITT PumpSmart Marks the Next Generation of PumpSmart Sensor Technology. (Image source: ITT Inc.)
Suitable for industries including petrochemical and bulk chemical, green energy, and municipal applications, new features of the PS30 monitor include a large-format, externally mounted HMI screen to review data and programming, event backlogging capabilities, and the capacity to manage voltages from 100 to 500 VAC with a single model.
In addition, three independent alarm relays have been included to notify operators and send a signal to the plant's distributed control system when failure modes like cavitation or dead head are detected. Easy to mount and maintain, the monitor is also configurable via Modbus, a common serial communication protocol used with programmable logic controllers.
"The PS30 offers a reliable, low maintenance solution for detecting process-related malfunctions before they pose a threat to continuity and safety, preventing costly damage by automatically shutting down troubled machines" said ITT Global Monitoring & Controls Manager Akshat Sharma. "Designed to provide ease of operation and reduce the total cost of ownership, customers that adapt the PS30 will be able to install the monitor independently for retrofit applications with little need for maintenance and upkeep."
For magnetically driven pumps, the PS30 monitors power usage to minimize the risk of catastrophic bearing damage. The PS30 features the ability to set power limits to determine if there are variables to energy consumption and automatically alert the user to these conditions. Notably, customers can also apply future software updates to PS30 units, lessening the need to purchase new products as requirements and technology evolve.
The PS30 will replace PumpSmart's former PS20 monitor offering for new customers.