New Motor Generation for Egger Submersible Turo Pumps
The Egger submersible pump series Turo U/UM have been completely relaunched.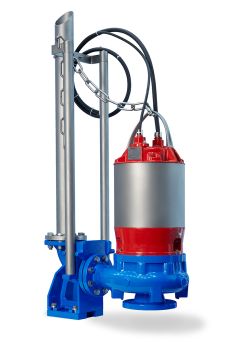 New Motor Design for Egger wet-pit Pumps (Image: Egger)
The new submersible motor generation is available in a standard execution or in a liquid cooled version with internal cooling chambers. The primary mechanical seal has a leakage control monitoring. All submersible Egger pumps are equipped with PTC thermistors and are available in an explosion proof design according to ATEX.