New Launches From Armstrong at the M & E Event 2007
Armstrong is launching two new product ranges at this year's M & E Event – the new high performance DN15 to DN50 commissioning valves and the new IPC 11550 Integrated Plant Control System.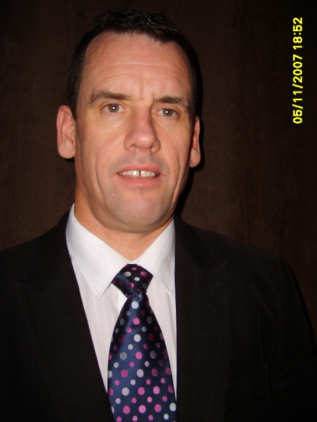 Armstrong
Armstrong Commissioning Valves
Armstrong will be launching a new range of commissioning valves offering greater accuracy, longer life and improved performance.
The new ARMflo DZR commissioning valves are precision engineered with fixed orifices to provide superior accuracy and facilitate fast setting. This design provides +/- 5% accuracy (or better) from ½ turn to 5 full turns, as compared to variable orifice valves that can only achieve this level of accuracy when wide open. This provides the precise hydronic fluid flow measurement and regulation required for accurate balancing of HVAC heating and chiller systems for optimum comfort of the building occupants and maximum energy efficiency.
The ARMflo DN15 to DN50 valves enable convenient 'line-size' selection for applications engineered to BSRIA standards with flow velocities of 0.7 to 1.3 metres per second. 'Low flow' DN15 and DN20 models are ideally suited for applications below 0.7 metres per second.
All commissioning valves in the range are manufactured with special brass alloys and heat treatment processes, which resist dezincification for longer life in even the most aggressive water conditions. Their Wye pattern, globe-style valve design reduces turbulence and the 5-turn micrometer-style handle enables precise flowrate adjustment. A hidden memory stop feature saves setting after use for shut-off to service the system in which they are installed.
The new valves are supported by a range of Armstrong balancing accessories including the compact DPM-100 digital manometer. Small enough to fit easily into a shirt pocket, the DPM-100 simplifies the taking of differential pressure readings. Also available is the new ARMflo Balancing Slide Rule which eliminates complex flow programs and calculation, providing direct differential pressure to flow correlation. The engineer simply adjusts the valve handle to produce a differential pressure reading across the fixed orifice that corresponds to the desired flow, without any regard to handle position.
New IPC 11550 Integrated Plant Control System
The new Armstrong IPC 11550 ultra-efficient chilled water plant control system ushers in a new era of efficiency. Aimed at achieving better than 0.45 kW/ton (7.8 COP) operating efficiency on an annual average basis, it dramatically exceeds today's best-in-class levels of 0.75 kW/ton (4.7 COP), for water-cooled systems. With air-cooled all variable speed systems, annual average plant efficiency levels better than 0.95 kW/ton (3.7 COP) can be achieved.
Employing the Hartman LOOP® methodology of chilled water plant control, the IPC 11550 Control System maximizes the benefits of all variable speed plant design. This is a proven control method that employs a patented technique for operating variable speed chilled water plants. Hartman LOOP® technology has been installed in several major facilities for over 5 years and continues to produce energy savings over other control methodologies.
Other products on show at Armstrong's stand at the M & E Event include the MBS integrated heating system – an award-winner at last year's show – and Armstrong's market-leading 'sensorless' variable speed drive pump, featuring built-in inverter, which controls pump speed and maximizes energy efficiency without the need for differential pressure sensors.