New High-Temperature Bearing Material
Vesconite's Hitemp 160, a no-grease-needed bearing material able to operate up to 160°C (320ºF), and even up to 220ºC (430ºF) depending on the application, offers a major advantage to many pump manufacturers.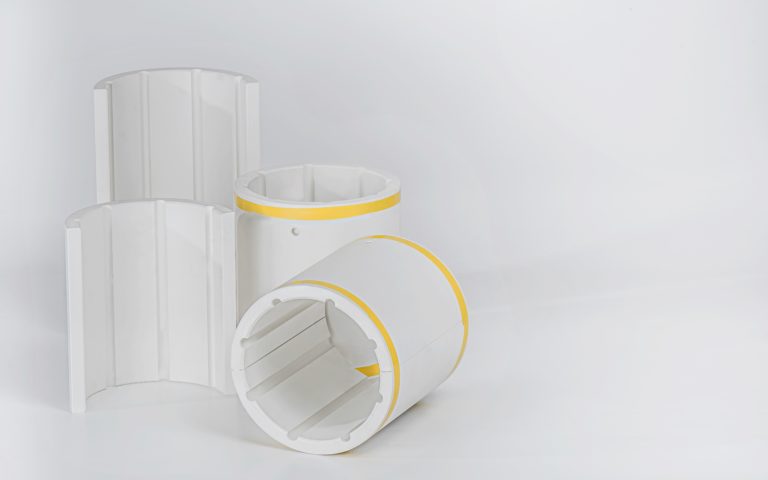 Pump bushings made from the new high-temperature bearing material - Hitemp 160. (Image source: Vesconite Bearings)
This is because they are eager to have one bearing material that can cope with multiple applications and wide temperature ranges.
"Companies do not want to continuously adapt their pumps to the wide range of chemicals and temperatures that they might encounter," says Vesconite Bearings CEO Dr Jean-Patrick Leger.
"Even if 90 percent of the pumps they sell are for cold-water applications, they don't want to change bearing materials and wear rings for the 10 percent of cases where they will be exposed to high temperatures, solvents, or acids and alkalis," he states.
With the introduction of Hitemp 160, pump companies can be assured that their bearings and wear rings will cope with temperatures up to 160°C; will not swell; are low-friction; have excellent chemical resistance; and are suited to contact with cold water, hot water and steam.