NEW CME-CPE from DAB Pumps
DAB PUMPS has widened his range for in–line pumps with new in-line CME and CPE. The new range will be available starting from October 2007.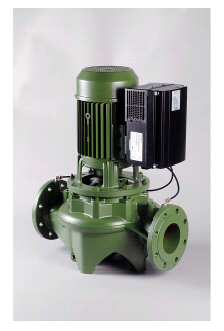 NEW CME-CPE from DAB Pumps
The range of CME DN 40-50 will remain, for the moment, unchanged.
These circulation pumps for hot or cold water with in-line connectors are suitable for direct installation to pipes in civil and industrial heating, conditioning, cooling and domestic water. They are also particularly versatile thanks to the use of the HYDRODRIVER, it offers performance features that can automatically adapt to the various system requirements whilst keeping differential pressures constant.
Here follows a short overview on the main advantages offered by the new range of in-line pumps CME and CPE:
constant differential pressure in the system
easy set up
silence
reduced absorbed power = energy saving
compact design
competitive price
Built following the new in-line range CM and CP, the new CME and CPE are the Dab answer to all those customers who wants to benefit by the advantages offered by the inverter solution.