NETZSCH Starts a New Chapter in Waldkraiburg
On its way to becoming a global specialist for complex fluid management, NETZSCH Pumps & Systems has been working on a central plant at its location in Waldkraiburg for some time. The first employees have now been able to move into their offices.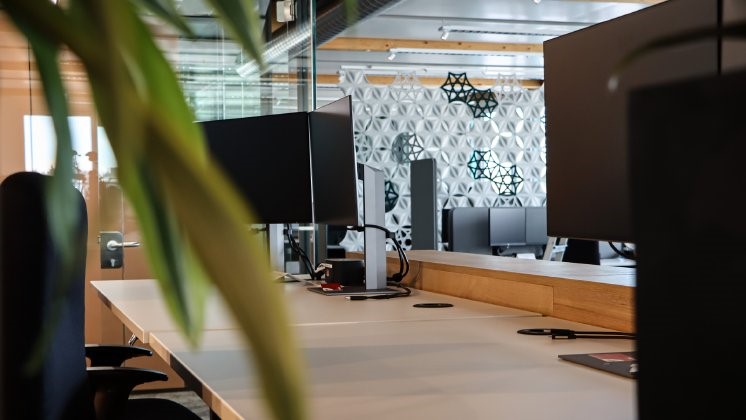 The new office concept is characterised by bright, large and open-plan areas (Image source: PresseBox)
"After years of intensive planning, you are the first to move into the new building today and put everything through its paces. We hope you enjoy the new premises in our NETZSCH Campus", Rita Buchner, Director Human Resources, was pleased to say in her opening speech.
With a total area of 11,000 m2, the NETZSCH Campus includes a production and assembly hall and an office complex built onto the roof. Large, modern spaces, various work areas and an extensive cafeteria ensure optimal working conditions and constructive employee exchange.
Both in production and the administrative area, it is not only the employees who benefit but also the customers: "With the focus on our customers, this project includes not only the new building including the consolidation but also the reconsideration and optimisation of all existing processes. As a result, we are striving to increase efficiency and reduce our throughput and delivery times as part of our global strategy", says overall project manager Jakob Bartinger.
By April 2023, the remaining 650 employees will have moved into the new campus. Parallel to the construction of the new plant, the existing buildings in Geretsrieder Straße will be renovated and converted. These construction measures are to be completed by the beginning of 2024. Nothing will then stand in the way of future-oriented and cross-departmental work.