Neptune Chemical Metering Pumps and Mixers Earn CE Certification
Neptune Chemical Pump Co., Inc announced that all lines of its chemical metering pumps and mixers have earned CE certification. Neptune has always been very concerned with issues of safety and health, and earning CE certification ensures that all of its products now meet all of the essential requirements of the European Directives that provide for CE certification.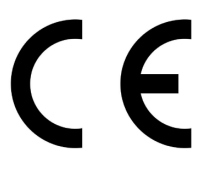 CE Certification
CE certification is mandatory for machinery and low-voltage equipment sold within the 27 countries of the European Union, as well as within all countries of the European Economic Area and European Free Trade Area. In addition, many countries that are members of the Central European Free Trade Agreement are voluntarily affecting CE certification. The marking is not mandatory in smaller European countries that are not members of trade agreements, but many do request CE certification.
From this point on, Neptune pumps and mixers that ship from the factory with a CE-labeled motor will bear the CE mark on the nametag. A CE nametag may not be placed on a piece of equipment that is not complete with motor, but Neptune-produced bare-shaft pumps and mixers will be considered CE-compliant as long as they are accompanied by certificates indicating that the entire machine will meet the requirements of CE when a CE-compliant motor is assembled to the unit in the field.
About Neptune
Neptune Chemical Pump Co. is an operating company within Dover Corporation's Pump Solutions Group (PSG). Formed by its parent company Dover Corporation (DOV: NYSE) in 2008, PSG combines the following operating companies into a cohesive pump organization with a broad array of pump technologies: Wilden, the world's largest manufacturer of air-operated double diaphragm pumps; Blackmer, the largest global manufacturer of sliding vane pumps; Mouvex, a manufacturer of eccentric disc pumps; Griswold, an ANSI centrifugal pump manufacturer; Almatec, a premier manufacturer of air-operated diaphragm pumps specializing in plastic pumps with solid housings; and Neptune, a producer of chemical metering pumps and chemical feed systems.