Mody Pumps Announces New "MSP" Series Dry Pit Submersible Pumps
03.09.2007
Mody Pumps, Inc. is pleased to announce the launch of its new "MSP" Series Dry Pit Submersible Pumps for the Wastewater Industry.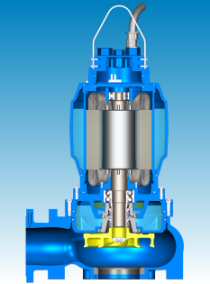 Mody Pumps, Inc.
Featuring: Modular Construction, Interchangeable Vortex and Channel Impellers with Adjustable Wear Ring System; Efficient Hydraulics with Flows to 2,400 GPM and Heads to 330 FT TDH; Hi-Efficiency, VFD rated Motors with Class H Insulation and Integral "Eco-Friendly" Cooling System; "Fast Change" Cartridge Double Mechanical Seals; Moisture and Thermal Protection System; "Fast Lock-Quick Release" Latch-Bolts, Wet Pit, Portable and Grinder Pump Versions Available.
About Mody Pumps, Inc.
Mody Pumps, Inc. is headquartered in Bakersfield, California, USA.