MCE Reaffirms Its Commitment to the International Water Aid Charity "Just a Drop"
MCE - Mostra Convegno Expocomfort, the leading international biennial exhibition dedicated to residential and industrial installations, air-conditioning, and renewable energy reaffirms its commitment to the charitable organization "Just a Drop" – during its next exhibition scheduled for 18 – 21 March 2014 in Milan.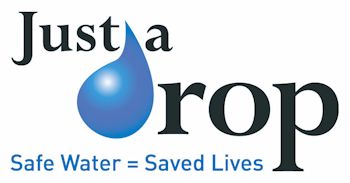 Just a Drop (Image: Mostra Convegno Expocomfort)
A portion of the sales proceeds from Exhibitors andwill be donated for the construction of six water wells, and installing six hand pumps and ten storage tanks for the Mulagi Community, in Kyankwanzi district named one of the poorest in Uganda.
This project is also going to provide a clean water source as well as conducting basic hygiene education, and training people within the community, thus reducing the incidence of disease from drinking dirty water and inadequate sanitation practices.
As a result of the project, the new water source will also reduce the time taken to collect water and decrease the risk of disease. As a result, women and children - who are currently spending several hours every day collecting potable water (33% of Uganda's population does not have access to safe water) – will have a new, local source of safe water and children will be able to spend more time at school.
"We began this project with firm belief and great enthusiasm" – declared Massimiliano Pierini, Business Unit Director of Reed Exhibitions Italia and MCE Director. So far our collaboration with Just a Drop has improved the population's living standards significantly, showing that a gesture of solidarity – whether large or small – can make a difference. Providing clean drinking water to the Mulagi Community - continued Pierini - will help prevent waterborne illnesses and diseases caused by ingestion of contaminated water, and it will enable children to go to school creating better living conditions for the whole community."
Over the five past years MCE has supported "Just a Drop", an international water charity that has been able to carry out more than 130 water aid projects in 31 countries, servicing an estimated 1.5 million children and their families with access to safe drinking water and sanitation facilities.
There is an African proverb that says: "It takes a whole village to raise a child". MCE is ready to play its part and along with Just a Drop launches the Water Saving Guide: small daily gestures that can make a big difference involving everybody, every day, at any latitude.