MasterSeal – the new dynamic seal from ABS
MasterSeal is a unique innovation in the field of hydro-dynamic seals with exceptional reliability and the lowest running cost in the market.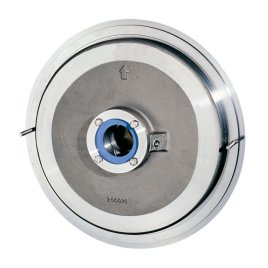 (Source: ABS)
MasterSeal is part of ABS´ Pump Seal Integration – System PSI™ – that is built on interaction between the pump and its seal. Specially designed for pulp, paper stock, slurries and other demanding applications, MasterSeal is a simple but ingenious design.
The new MasterSeal design is based upon a single repeller system. Few rigid casted parts lay the groundwork for reliable and maintenance-free operation. No external sealing water saves cost both in sealing water piping and seal water treatment.
As the pump impellers do not utilise any backvanes and only one dynamic seal repeller, Master seal scores the lowest LCC - Life Cycle Cost values of all seal variants. Compared to mechanical seal with water quench and pump design with backvanes, MasterSeal can save up to 65% of the cost during 5 years of operation!
For further information, please contact Annika Lemming, Marketing Communications, phone +46 31 83 64 08
or e-mail: annika.lemming@abspumps.com.
About ABS
ABS is one of the world's leading manufacturers of pumps, mixers and aerators specialising in Water & Wastewater, General Industry, Pulp & Paper and Building Services. Its extensive world-wide sales and service companies operate in Europe, North and South America, Africa, Asia and Australia.