Maintaining Water Supplies in Africa
Water is a precious resource, especially in Africa, and maintaining the infrastructure that delivers it to homes and businesses is a complex task. Pumping stations are the heart of this system, transferring huge volumes of water between reservoirs and water towers as well as across the wider network. Sulzer is using its local facilities to deliver planned refurbishments to 11 pumps sets as the first part of an essential maintenance plan.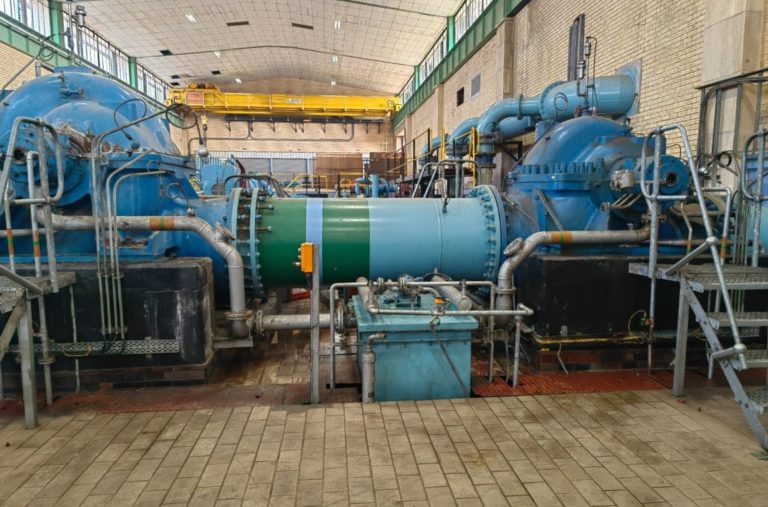 Sulzer is working with water utility companies to identify the pumps most set in need of refurbishment. (Image source: Sulzer Ltd.)
Large parts of the local water infrastructure were installed around 50 years ago and since then the reliability of the pumps has been assured by their quality of the design and construction. Now, Sulzer is working with water utility companies to identify the pumps most in need of refurbishment to enable them to continue operating without unplanned downtime.
Independent OEM quality pump maintenance
Many of the municipal companies in Africa have been in business for decades, and they will have many brands of legacy pumps where the original equipment manufacturer (OEM) has merged with another or ceased to exist. In these cases, although the pumping stations contain pumps manufactured by several brands, they can all be maintained by Sulzer.
The water supply network also consists of many reservoirs and water towers, all connected by large pumping stations that ensure water is delivered to the local population. However, supply and demand are finely balanced, so any downtime can cause significant problems.
A recent power cut at one of the pumping stations showed just how the importance of these large pumps cannot be underestimated. The event resulted in considerable water shortages for several weeks while the pumps tried to refill the water storage system.
Supporting any municipality locally
Sulzer has worked closely with the plant management team to create an overview of the most critical pumps that need repairs to ensure the continued reliability of the water network. The network contains hundreds of pumps, and it was important to the utility to engage a leading service provider with OEM knowledge that had local facilities and expertise to complete the work.
The team responsible for operating and maintaining the pumps recognized the need for many of the assets to be overhauled before any significant issues occurred. Finding a maintenance provider with the expertise and facilities to handle the various brands and vintages of pumps was made easy after a meeting with Sulzer.
However, projects such as this that involve municipalities have to pass through numerous committees, with each one requiring more information before a decision can be taken. Additionally, to ensure the best outcome and provide transparency, a rigorous competitive tender process is undertaken. Having successfully outperformed the competition, the contract was awarded to Sulzer and the two teams developed a comprehensive list of pumps and the spare parts that would be required.
Returning legacy pumps to better than new
In the first part of this project, a total of 22 pumps (11 pump sets), will be refurbished. Each pump set consists of a booster and a main pump operating in series. Although the longest serving of these assets is 45 years old, the average age of the pumps in this program is around 20 years.
The majority of the pumps will be repaired with the wearing parts such as seals and bearings being replaced. However, the oldest of the machines uses an antiquated lubrication system that will be upgraded as part of the repair process. All the old coatings inside the pumps will be removed and replaced with more modern equivalents. For example, the old ceramic coatings used on the internal sleeves are being replaced with a tungsten coating.
The first pump has already been removed and its overhaul is underway. To avoid any disruption to the water delivery, each pump set will be refurbished, reinstalled and run for a month before the next one is removed. Throughout the process, the utility's management team will be kept fully informed on progress, with Sulzer coordinating logistics and field services personnel to ensure the project is delivered smoothly.
Proactive planning for water security
Large parts of the water infrastructure in Africa are of a similar age, which means that significant volumes of equipment are reaching the end of their serviceable lives around the same time. This situation has the potential to develop into a serious issue unless a widescale program of planned maintenance can be completed.
In these situations, a proactive approach is by far the best course of action. Unplanned downtime can have a huge impact, especially if more than one asset is out of commission while repairs are being planned. Large pumps require specialist facilities and knowledge to achieve an efficient turnaround, a service that Sulzer has delivered for decades.
Pump operators in Africa can benefit from Sulzer's leading design and repair capabilities and access them via the facilities located within the region. This localized approach aligns with government initiatives that encourage local manufacturing and maintenance of a country's infrastructure wherever possible.
Pumping up infrastructure in Africa
Water utilities aim to make the most of their existing facilities and equipment to optimize operational efficiency and expenses. As part of this drive, refurbishment projects are vital to increasing engineering resilience and extending the effective service life of pumps. To obtain project approval, it is necessary to demonstrate technical expertise and capabilities to deliver the repairs on time and within budget.
Sulzer is supporting utility companies in Africa with maintenance contracts that ensure spare parts availability as well as engineering support at the point it is needed. This minimizes any downtime and ensures the continued reliability of the water infrastructure.