Lewa-Nikkiso Acquires Dutch System Builder Geveke
Nikkiso has acquired Geveke B.V., the Dutch sales company and system integrator of industrial pumps and compressors as a strategic investment. Nikkiso is driving its presence in the global oil and gas market together with Lewa.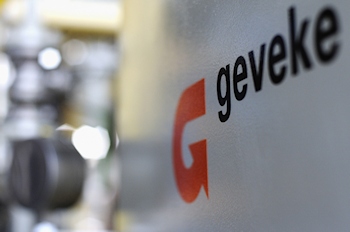 Geveke B.V.
Geveke's systems are used both onshore and offshore in preparation facilities, for chemical injection, or for local nitrogen generation.
The combination of the leading pump and system technology of Lewa-Nikkiso with Geveke's competence in customer-specific system design will create additional powerful solutions. The product and service range will also extend to customers in the compressor systems' segment, adding to the Nikkiso portfolio. Synergistic effects and growth are expected in many end markets, including the oil and gas sector and the process industry.
Geveke B.V. and its group companies are organized into the divisions Pumps, Compressed Air, and Technical Solutions. These and the management team will retain in their present form.