Intelligent Actual-position Feedback Unit for Pneumatic Linear Valves
When developing its new intelligent actual-position feedback unit of the type SK-i LED, the KSB Group company SISTO Armaturen S.A. attached particular importance to meeting the special requirements of biotechnology, fine chemicals and the pharmaceutical industry.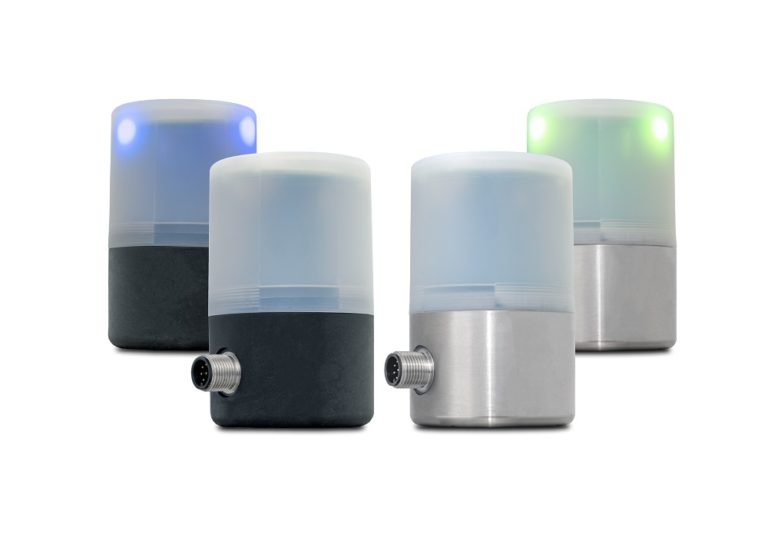 Intelligent actual-position feedback of the type SISTO-SK-i LED for mounting on pneumatic linear valves (Image source: KSB SE & Co. KGaA)
The unit continuously measures the valve travel. The limit positions of the valve are saved in the microcontroller, doing away with the need for time-consuming manual settings. Initialisation can be carried out automatically on site based on an integrated magnetic sensor or remotely from a control station using a process control system.
SISTO-SK-i LED is connected via an M12 connector (24 V). It is ready for operation as soon as initialisation is complete. Key information such as valve position, readiness for operation and any faults are indicated by colour-coded high-visibility LEDs. In this way the valve's status can reliably be recognised, regardless of its installation position. Optionally, SISTO-SK-i LED is available with an AS interface.
The user can also add a 3/2-way solenoid valve for single-acting pneumatic actuators in the plastic or stainless steel IP65-compliant housing.
With its smooth surface the unit is easy and efficient to clean. For special requirements a stainless steel variant (1.4404) is available.