Indiana Ground Water Spring Field Day Slated for April 25
Franklin Electric, GEFCO and Baroid IDP, are sponsoring the Indiana Ground Water Association's 2015 Spring Field Day and Mud School on April 25 at Franklin Electric's global headquarters and Engineering Development Center in Fort Wayne.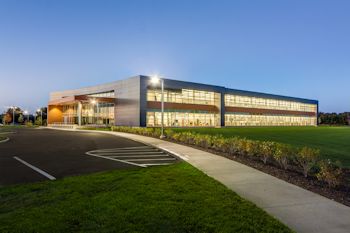 Franklin Electric
The event, which will serve as a continuing education forum for ground water drillers, will focus on mud rotary drilling utilizing solids control unit, with product demonstrations featuring new industry technologies.
"Franklin Electric, the IGWA, GEFCO and Baroid are honored to co-host about 150-200 groundwater professionals from Indiana, Illinois, Michigan, and Ohio. Training is mission-critical for all of our organizations and Franklin Electric is excited to showcase our engineering capabilities and new technologies that enhance system efficiency, installation and monitoring capabilities. Our customers demand products that are robust and adaptive to advances in communications and control technology without sacrificing performance or shorter lifecycles," said DeLancey Davis, Vice President, Franklin Electric and President, North America Water Systems.
Instructors Brock Yordy of GEFCO, manufacturer of mobile and portable drillings rigs, and Chad Yordy of Baroid IDP, supplier of drilling fluid additives and services, will lead the three-hour event and cover all aspects of ground water drilling to meet safety and environmental requirements.
Attendees will be led through a complete drill plan beginning with a discussion on drilling methods, a drilling fluids plan that utilizes a solids control unit, and mud mixing and solids control with the goal of teaching how to use a drilling fluids plan on every job. Drillers will start the rig and slowly drill the first 40 feet illustrating how the solids content of the mud increases with the rate of drilling. The course will show how basic mud testing and correlating test results define a good well. Drilling rates and efficiency of the solid control system will provide information on the proper operating systems. Drilling to a 100 foot total depth, attendees will learn proper drilling fundamentals in regard to rotation and mud pump speed. The session will wrap up with the proper hole abandonment to the state's required properties and questions/answers.
"The ground water industry is largely self-taught," said Brock Yordy. "This is one reason why GEFCO and Baroid IDP lead training sessions throughout the country. We're very pleased that we can put our expertise to work under the support of the Indiana Ground Water Association and Franklin Electric to bring the latest technologies in the industry to local drillers."