GEA Tuchenhagen Inaugurated Its Production Plant in India
GEA Tuchenhagen has inaugurated a new facility to manufacture Hygienic Valves and Pumps in Bengaluru.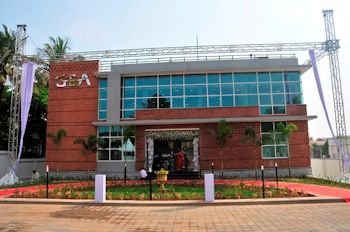 GEA Tuchenhagen
Mr. Franz Buermann, CEO of Business Unit GEA Flow Components, said that India is ready for growth as a young & fast growing economy and GEA would like to be a constructive partner in its growth. Accordingly GEA is continuously working on introducing high end technologies and products for the Indian market. With this expansion, GEA Flow Components India (Division of GEA Westfalia Separator India Pvt. Ltd.) will be able to meet demands for locally manufactured T-smart Butterfly Valves. Further, it will be in a position to support customers on high end products manufactured at other locations of GEA Flow Components.
The Bengaluru facility with 25,000 Sq. feet build-up area is a "state of art" manufacturing facility at par with global standards of GEA Group. The business unit will be focusing on components to be used for Dairy, Brewery, Beverage, Pharma & Personal Care industries, etc. He further emphasized that focus for the business unit is to provide latest technology and support activity for Indian Industry, which is consistently looking for reliable partners / products.
Inspired by the success story of GEA Westfalia Separator India's Production Unit under the leadership of Mr. Ashok Narula, Managing Director, the Business Unit GEA Flow Components decided to build the plant in Bengaluru.
Speaking on the occasion, Mr. Narula emphasised, that the Group is confident of growth in the Indian market where the brand GEA is well received as a reliable process solution & components partner. He mentioned that the company has plans to expand its global base and decision on India is one of the most important steps in this direction.