GEA Recognized as "Top Employer" in Germany
GEA is one of the best employers in the country – as confirmed by the Top Employers Institute. The company was awarded the Top Employer seal for 2023 for its attractive working conditions.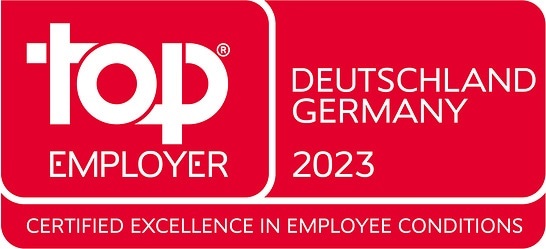 GEA recognized as "Top Employer" in Germany. (Image source: GEA Group Aktiengesellschaft)
In its assessment, the Top Employers Institute highlighted the strong performance in the categories "Leadership" and "Ethics & Integrity". GEA received special recognition for its "Sustainability" commitment, which is underpinned by GEA's purpose "Engineering for a better world".
"Being certified as a Top Employer in Germany - where about one third of our workforce is employed - is an important confirmation that we are doing the right things to create an attractive and motivating environment for our employees," says GEA CEO Stefan Klebert. "We are delighted to receive this independent award and will continue our actions to achieve our strategic Employer of Choice goal."
GEA participated in the certification process for the first time to gain a neutral view of its working environment and use this to identify strengths and areas for optimization. Following this successful start, GEA is aiming for Top Employer certifications in other countries.
The certification is based on the comprehensive Top Employer Institute's HR Best Practices Survey. This covers six HR domains consisting of 20 topics including "People Strategy", "Work Environment", "Talent Acquisition", "Learning", "Diversity", "Equity & Inclusion", "Wellbeing" and more. This year, the Top Employers Institute recognized 2,052 Top Employers in 121 countries/regions across five continents.