Flux Presents the First Brushless Battery Motor to Drive Pumps
With the FBM-B 3100, Flux-Geräte presents the world's first brushless battery motor for pumps. The motor is designed for the small sealless Combiflux drum pump. In combination with the pump, the motor provides a delivery rate which is extraordinary for this type of pump and guarantees the highest possible degree of flexibility in operation.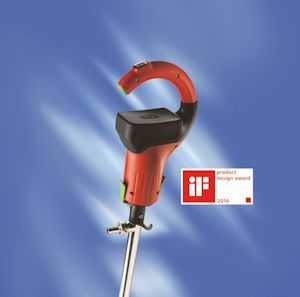 FBM-B 3100 — the world s first brushless battery motor for drum pumps (Image: Flux-Geräte GMBH)
Depending on the pump variant, flow rates of 12 to 60 litres per minute can be adjusted with the stepless speed adjustment. For example, at the highest speed, a 200 litre drum can be emptied within just three minutes. Using the lowest speed, even ten 200 litre drums can be emptied with just one battery charge. When the replaceable lithium ion battery has run flat, it can quickly and easily be exchanged and recharged within just 30 minutes.
FBM-B 3100 battery motor — more mobility and flexibility
The Combiflux pump is especially suitable for transferring smaller volumes, e.g. out of narrow-openings and difficult to access containers. It is available in three variants made of the materials polypropylene, polyvinylidene fluoride or stainless steel. Due to the modular design, the FEM 3070 collector motor previously enabled different containers to be emptied one after the other with different COombiflux pumps. The new FBM-B 3100 battery motor now provides even more mobility and enables new applications. Because its independence from mains electrical power supply this makes the FBM-B 3100 especially suitable for applications where cables are problematic or not desired, or mains supply is unstable or not available at all, e.g. outdoors.
The new brushless battery motor has no carbon brushes which makes it a maintenance-free drive. Combination with other features such as high delivery rate, independence from mains electrical power supply and replaceable storage battery means a clear benefit to the user in terms of flexibility and economic efficiency.
Granted the iF Product Design Award
The new FBM-B 3100 battery motor has won the world-renowned iF Product Design Award 2014.
German premiere in April
The new FBM-B 3100 battery motor is available now. Its German premiere will be in April simultaneously at Hannover Messe (hall 15, stand G43) and PaintExpo (hall 1, stand 1123).