EBARA Opens Overhaul Factory in Hefei
On July 8th, HEFEI EBARA PRECISION MACHINERY CO., LTD (HEPM) in Anhui, China held the opening ceremony to celebrate the completion of the overhaul factory.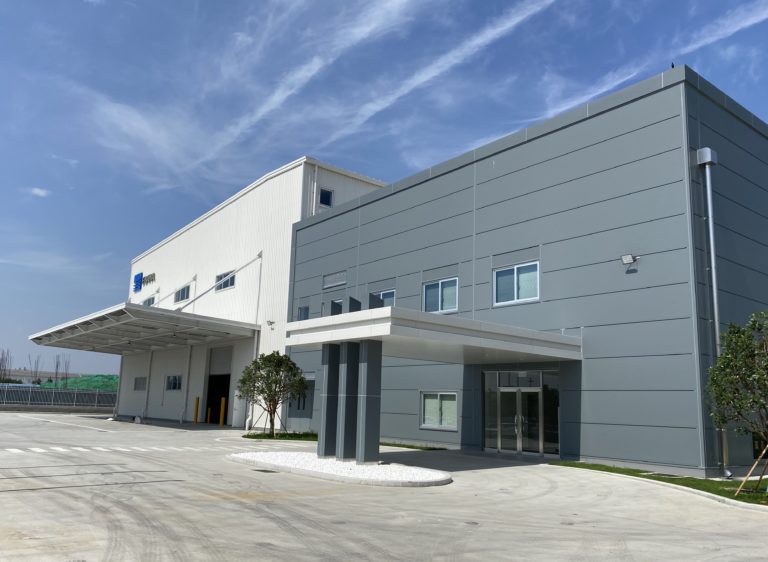 The Overhaul Factory in Hefei. (Image source: EBARA CORPORATION)
The ceremony was attended by 50 internal and external stakeholders, including the government official of Hefei City. Tetsuji Togawa, Executive Officer, President of Precision Machinery Company of EBARA CORPORATION (EBARA), delivered a congratulatory speech because the event was broadcast online between China and Japan.
In recent years, Hefei has become one of the leading high-tech cities, along with Shenzhen and Shanghai, where semiconductor companies are concentrated. HEPM was established in December 2018 and is mainly engaged in the service and support business of dry vacuum pumps. The factory, which includes offices, will start operations in July. It aims to increase customer satisfaction with more comprehensive service and support.
As global demand for semiconductors increases, EBARA Group has started up the overhaul center in Dresden, Germany. Meanwhile, work is underway to expand production capacity for dry vacuum pumps by automating the manufacturing process at the plant in Fujisawa, Japan.